Hello all, Jerm here to give you our impromptu trivia question for the week!
RENT,
  the classic musical about love, friendship and community, and the seventh longest-running show in Broadway history has been playing this week at the
Tampa Bay Performing Arts Center
. Believe me when I say that this show as had the arts and culture in Tampa Bay scene aflutter all week long!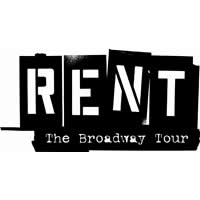 Our intern Christina went to see the show the other night and
absolutely loved it
, so we want give you guys a chance to win tickets for this Sunday's 6:30 p.m. show. As usual we will do the contest via
Twitter
so that is how you win tickets, just by answering a few questions!
Here are the rules again, just in case you forgot...1 - You have to be following us on Twitter.com (
www.VisitTampaBay.com/Twitter
); 2- Answer one question about Tampa's Lowry Park Zoo: 3 - You have to re-tweet the original tweet in order to be eligible to win (a lot of people forget this one, so make sure you re-tweet); and 4 - You have to answer the question on Twitter and be the first to do so. Pretty simple huh!
Today we will have three questions for you to answer so lets get cracking!
Rent is one of only a few musicals in history to win both a Tony® Award and this Award.  Name the award.
What's is the name of the restaurant in the musical?
Where in NYC does Rent take place? 
Alright gang, remember that we got two tickets for Sunday so if you want to win then I suggest you get to answering!
That's all for now, but stay tuned for the answer at 530, and be sure to tune in for more things to do in Tampa bay!
p.s. If you have won one of our contests within the last 30 days, sorry but you are not eligible to win.