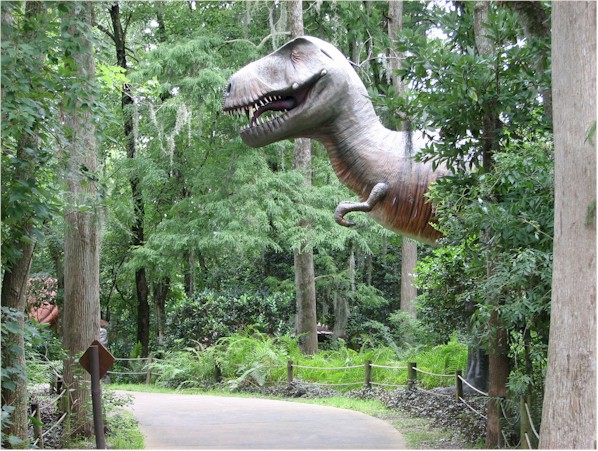 Hey everyone...Travis here with some Tampa Bay entertainment news you've all been waiting for.  Ok, ok, ok...you may not have all been waiting for it, but it's still great news. 

It's not everyday you get a chance to trick or treat with over 150 life size dinosaurs. But you can on Halloween at Dinosaur World.

Children in costume between the ages ages of 3 to 12 will receive free admission to Dinosaur World on Halloween Day. Halloween treats will also be given to all children who visit. This free admission is valid at all three locations.

For safety purposes, children must be accompanied by an adult (no kidding, right?!). This discount is valid only during business hours and is not part of any evening activities.

Free children admission covers all exhibits including the Dinosaur Walk, Fossil Dig, Prehistoric Museum, Boneyard, Movie Cave, Mammoth Garden, Skeleton Garden, Deinonychus Island, Carnivore Boardwalk and other location specific activities.

so, whether you're a kid or not, get out there and explore. 

And keep checking back for more great Tampa Bay area events for Halloween, and other great things to do in Tampa Bay!