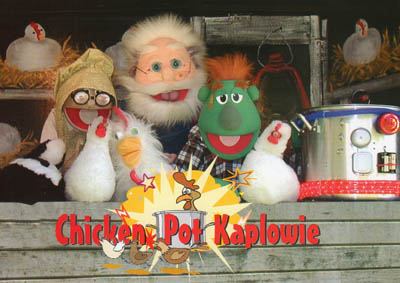 Hey everyone!  Travis back with a couple of installments of great things to do in Tampa Bay...well, actually at the Florida Strawberry Festival.  And everything we'll tell you about is FREE with your paid gate admission!  So, there's tons to do...so let's get to it:
SOUTHERN STAR BLUEGRASS - They will have your boots tappin' and hands clappin' in two shows each evening in the Cool Whip Whipped Topping Strawberry Tent.
DENNIS LEE - A legend in his own mind, everyone's favorite funny man Dennis Lee and his band perform everything from Elvis to R &B and Country several times daily in the Sweetbay Supermarket Showcase Tent.
RUNA PACHA - From the Andes Mountains, they play native wind pipes and flutes combined with a variety of string instruments and modern electronic effects to create a relaxing sound like no other.
GRANPA CRATCHET - In both his stage and mobile shows, he'll share jokes and stories while teaching you about working together.
PAUL BUNYAN LUMBERJACK SHOW - World Champion Lumberjacks chopping, sawing, and deftly handling axes and chainsaws in shows that are not only historical and educational, they're humorous and filled with audience participation.
JASON YOUNG BAND - They're a little bit country, a little bit rock n' roll and oldies, and they will be a lot of everyone's favorites in several performances a day in the Cool Whip Whipped Topping Strawberry Tent.
I guess that's enough to keep you busy at the Florida Strawberry Festival for now.  But don't worry, we'll be back soon with more free stuff to do at the Festival.  But you have to get out there to enjoy it, so head on to www.flstrawberryfestival.com to get more information. 
See you back here with more great Tampa Bay area events and other Tampa Bay entertainment options.