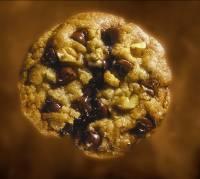 Hello guys... Julian here! This time I am going to help you to some free cookies: On the First and Fourth of July, two days filled with fun, fireworks and patriotic traditions, Doubletree Hotels is offering the "sweet treat" of complimentary, freshly-baked chocolate chip cookies to anyone who walks into any of its more than 200 locations on Canada Day and Independence Day. There's no purchase necessary! (Limit one fresh-baked chocolate chip cookie per person.)
People may simply walk into any Doubletree hotel between 12:01 a.m. and 11:59 p.m. on Thursday, July 1 at Canadian Doubletree hotels and Sunday, July 4 at U.S. Doubletree locations to be welcomed with a delicious, warm chocolate chip cookie to commemorate each country's beloved holiday, while supplies last.
The Doubletree tradition of greeting guests with its legendary, warm chocolate chip cookie has set the standard for welcoming guests in the hospitality and travel industry.  More than 220 million of the 2 ½ ounce cookies, which boast an average of 20 chocolate chips, have been presented to travelers during the past two decades! So enjoy! I'll be back for you with more stuff and some World Cup Soccer News...