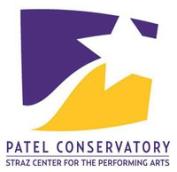 Hello Tampa Bay dancers, Alex here to let you know that the Patel Conservatory will be offering a free ballet master class and audition this August.
Next Generation Ballet at the Patel Conservatory/Straz Center for the Performing Arts will offer a free master class and will audition advanced students for the Next Generation Ballet Trainee program on Saturday, Aug. 13.
Youth in grades Pre-K three through 12 will receive dance instruction and the opportunity for placement in the 2011-2012 academic year ballet program at the Patel Conservatory at this master class, held 9 a.m. to 2:30 p.m.
Advanced students in grades eight through college are welcome to audition with Patel Conservatory Dance Department Chair and Next Generation Ballet Artistic Director Peter Stark for a spot in the 2011-2012 Trainee Program from 3 to 4:30 p.m.
Don't miss out on this great opportunity!
Pre-registration is required for the master classes by calling 813.222.1002.
For more information call 813.222.1002 and visit www.patelconservatory.org.