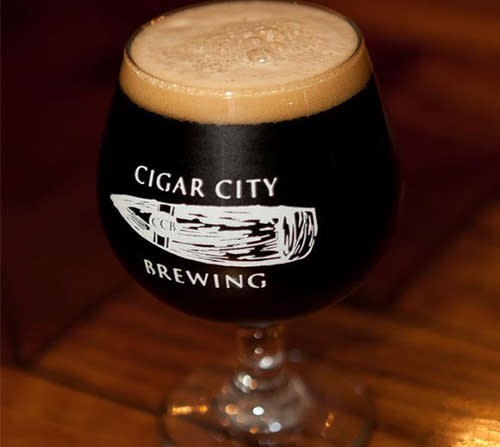 Chalk up one more ranking for Tampa Bay's star craft brewery.
Joey Redner and his crew at Tampa Bay-based Cigar City Brewery top Thrillist's newest run-down of Florida's top craft brewers.
We'll just add this Cigar City's growing list of awards -- yet another reason to #unlocktampabay.
Let's here from the judges:
The runaway winner from our local beer experts was also 

annointed the best beer in the Sunshine State by the beer experts, at, well, Thrillist

. The Tampa brewery has become almost as large an attraction as that theme park with another beer's name on it down the road, and its beers are now available as far away as El Salvador. Its IPA is also solely responsible for creating a generation of people who think Jai Alai is a beer rather than a peri-mutual.
Great job, all you (newly beardless) Cigar City brewers. You continue to make us proud.