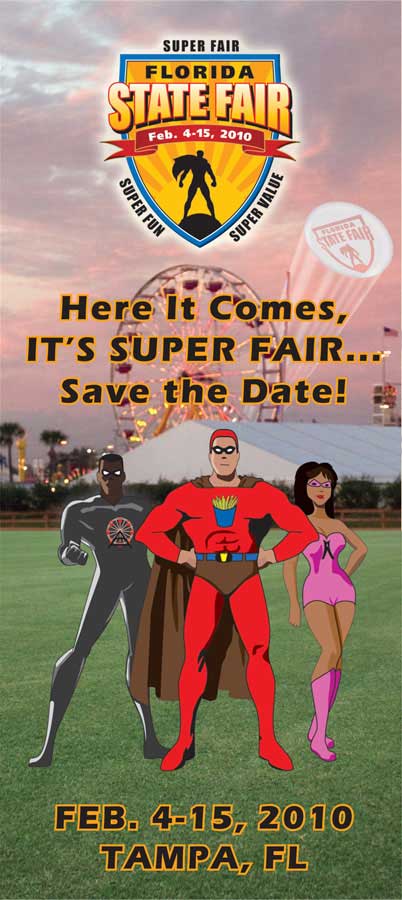 Hey everyone!  Travis here with great news...we are going to be giving away a bunch of tickets for you and 3 friends (aka: a family 4-pack of tickets) to go to the Florida State Fair! 
In case you didn't know...the Florida State Fair is running Feb. 4-15 at the Florida State Fairgrounds in Tampa.  Just click here to get more info:  http://floridastatefair.com/state-fair. 
We will be doing Facebook giveaways, which means you have to be a fan of the VisitTampaBay Facebook fan page.  so head over there now (www.Facebook.com/visittampabay.com) and become a fan. 
Then, tomorrow afternoon at 1pm, we'll post a trivia question.  The 1st 10 correct replies to the post have a chance to win the tickets. 
But, like I said, we are doing a bunch of them, so don't worry if you don't win the first one.  We'll do giveaways tomorrow and Thursday, Jan. 28.  Then, we'll also do giveaways next week on Tuesday, Wednesday and Thursday (opening day of the fair), Feb. 2-4.  But the times vary, so stay tuned!!!! 
This is some great Tampa Bay entertainment, and one of the best values in Tampa Bay...so make sure you are participating. We'll see you on the VisitTampaBay Facebook fan page at 1pm tomorrow. 
And as always, keep checking back for more great things to do in Tampa Bay, and other Tampa Bay area events.