Hello Everyone, Alex here to let you know what is going on at MOSI this October.
The wonderful event and special deal taking place at MOSI this month are list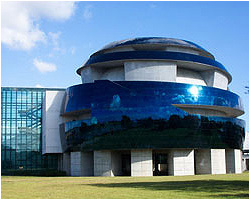 ed below:

Five Dollar Day
Friday, Oct. 21, 2011 – MOSI kicks off Red Ribbon Week. Excludes special engagements and SkyTrail® Ropes Course. Other restrictions may apply.
National Hispanic Scientist of the Year Gala Ceremony
October 22, 2011 at 7 p.m.
For more information on this event of great deal visit, www.mosi.org or call 813-987-6000.

Grab your friends and family and head on over to MOSI this month for a great time!

Have a wonderful day and check back with us often for updates on fun Things To Do In Tampa Bay!