Nobody does Halloween quite like Tampa Bay. Whether you like your scares hair-raising or just a little ghoulish, Tampa Bay can get you just the right fright.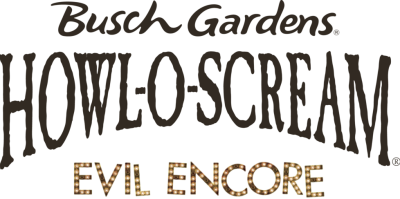 Sept. 23- Oct. 30
Howl-O-Scream
Busch Gardens transforms into a sprawling haunted house during its annual Howl-O-Scream, which promises to "unleash a new type of terror with horrifying haunted houses and sinister surprises around every corner." The park's 225 acres will be overgrown with dark, sinister, not-for-the-kiddies fun and blood-curdling rollercoasters after dark. Test yourself against the all-new spin coaster, Cobra's Curse, and North America's tallest freestanding drop tower, Falcon's Fury. The "Freaky Preview" opens Friday and Saturday, September 23 and 24.  The event then runs Thursday through Sunday nights, Sept. 29-1, Oct. 6-9, 13-16, 20-23 and 27-30 from 7:30 p.m. to 1 a.m.
Weekends in October
Creatures of the Night
Lowry Park Zoo's Creatures of the Night is an all-new Halloween event that offers eerie adventures for the whole family. Wander into scare zones, encounter animals at night, roam through creepy mazes and come face-to-face with a jack-o-lantern spectacular. Then later join the ghoulish dance party. No horror or gore -- just scares and startles for one and all. And, there is even a trick-or-treat place set aside just for little "boos" and "ghouls."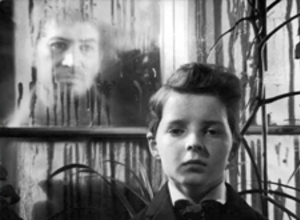 Oct. 21-31
Nightmare on Franklin Street
They're...heeere... The haunted halls of downtown's historic Tampa Theatre become the setting for horror and mayhem as Freddy, Jason and an entire rogue's gallery of terrifying icons gets their turn on the big screen again. That chill running down your spine? I'm sure it's just the air conditioning.
October 24-27
Fantasma Fest
Tampa Bay's historic Ybor City gets in the spirit with Fantasma Fest, a celebration of Ybor City's many flavors that includes the Little Monster's Promenade -- trick-or-treating among the merchants in Centro Ybor and a pumpkin patch in the courtyard. On Oct. 26, Ybor City's first-ever Bed Races roll down Seventh Avenue with riders on wheeled beds race along three blocks of the historic district.
October 27
Guppyween
The Florida Aquarium's Guppyween event takes place from 4 to 8 p.m. on Sunday, Oct. 27.  Younger guests can trick-or-treat from tank-to-tank among more than 20,000 sea creatures, making it an ideal family-friendly Halloween event.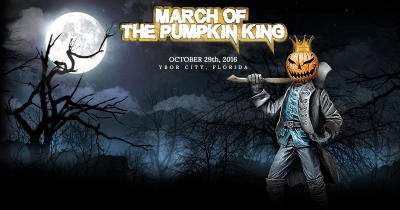 October 29
March of the Pumpkin King
The Pumpkin King and his loyal followers ring in Halloween with their first-ever march down Seventh Avenue (La Séptima) in historic Ybor City. Bring a costume, pay the fee and join the fun – the Pumpkin King invites all ghouls-at-heart to join him for his celebration.