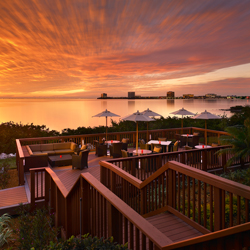 Hello there everyone! A fresh new update to the Tampa Bay Film Commission website! For those of you looking to film in Tampa Bay and find hotels for talent, and production teams, look no further folks!
Pack up those lights, cameras and take action, by booking rooms for your entire film crew at one of
Tampa's many film friendly locations
.
We know that film production takes a lot of effort from everyone involved, and that's why we are making your production process easier by providing you with listings of all the film friendly hotels and accommodations here in the Tampa Bay Area.
Don't forget to check with the location to ensure there are not any restrictions.That's all for now folks, but be sure to check back often for more film related updates on things to do in Tampa Bay!