Hey Gang! Too take a reference from one of my favorite tv shows.... It's Choooooocaaaaaaaallllllllate Tiiiiiiiiiiiiime! Those of you who watch Jersey shore may have gotten the reference, for those of you who didn't, my apologies for the attempt at humor!
Well guys, all bad jokes aside, its CHOCOLATE TIME! That's right folks, this weekend at the
Museum of Science and Industry
aka MOSI,  the
Festival of Chocolate
show will be on display all weekend long with so much chocolate yummy goodness, it should be illegal!
MOSI will host Tampa's first-ever Festival of Chocolate, Saturday, January 15 until Monday, January 17.  The Festival of Chocolate is Florida's largest all-chocolate themed event!  Hours of the festival are Saturday and Sunday 9 a.m. until 6 p.m. and Monday from 9 a.m. until 5 p.m.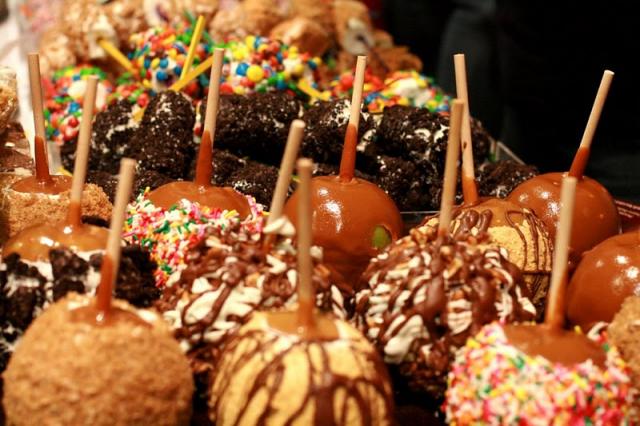 The event features the area's best chocolate and confection companies selling tastes and treats of everything chocolate from truffles, cakes and cupcakes to cookies, brownies and ice creams.  Nom nom nom nom!!!
Like always, Jerm is taking care of you and will be giving away 4 pairs of tickets on
Twitter
and
Facebook
, so listen up on how to win!
It's quite simple, we ask some questions below and you answer to give yourself a chance to win! Once you do that you will be entered in to win, as we will randomly draw one name total, and that person will have tickets! Here goes:
True or False: The Cupcake Spot will not be a vendor at this year's Tampa event?
Name the official Hotel Partner for the event, that will have special room rates for visitors from out of town to Festival of Chocolate in Tampa?
This Chef, owner of Notter School of Pastry Arts and World Pastry Champion, will be on display on Saturday at the 230pm demonstration of Exquisite Chocolate Artistry for Valentine's Day
Okay i think i stumped you yet again! Answer those questions in order to win and be sure to check back around 5pm when we announce the lucky people! Remember folks,
answers placed in the comments section of this blog will not count.
That's all for now, but stay tuned in for more updates on things to do in Tampa Bay and Tampa Bay area events!