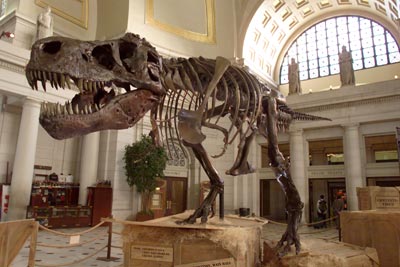 Hello, Melissa here. I'm going to keep this post short. I'm here to tell you all about Ferocious Fossils, which is an experience at MOSI that will allow you to walk or run through the age of dinosaurs. You can experience the world of stomping, swimming and flying from this pre-historic age on Friday, October 29th.
Clues to how dinosaurs lived, who they were and what they ate can be found in everything from their bones to footprints and you get to discover all of it! All you have to do is show up.
MOSI's IMAX dome theatre will also let you journey underwater to search for the "king of the seas" in Sea Rex.

That's it for this one, but keep checking back here for info on Tampa Bay Area events!