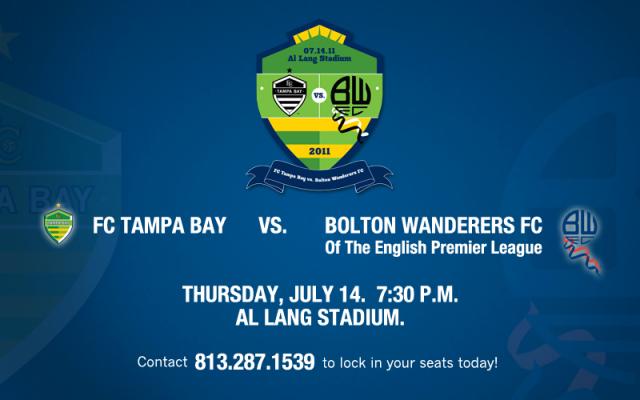 Hey folks! Jerm here with an update on some more world class soccer going on tonight in Tampa Bay!
The day has finally arrived folks as our 
FC Tampa Bay
will host the
English Premier League's Bolton Wanderers
tonight at 7:30 p.m. at Al Lang Stadium.
You can still get your tickets for this historic international friendly if you call (813) 287-1539 right now of by
purchasing your tickets here.

Also, feel free to stop by the ticket office at Al Lang Stadium. which will be open today at 4:30 p.m. Tickets for the match are as low as $20, so no reason why you shouldn't be joining me out there tonight to root on FC Tampa Bay! As I said yesterday I am predicting our in form FC Tampa Bay boys to take this one by a final score of 2-1!
Hope to see everyone out tonight, so be sure to stay tuned in for more updates from us on things to do in Tampa Bay and Tampa Bay sports!