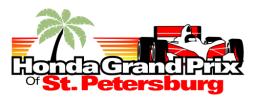 Travis here with one of the fastest Tampa Bay area events out there!  We all know St. Petersburg has Devil Rays baseball...ooops, I mean Rays baseball.  But, there's something faster than a 100-mph fastball coming to St. Pete in a couple of weeks.  That's right...it's the Honda Grand Prix of St. Petersburg!  It all start April 2 and runs through April 5...and it's definitely a thrill to attend. 

This event has everything from luncheons and racing forums to night parades and galas.  And that's not even including the racing itself.  I actually got down on the track a few years ago (back in my agency days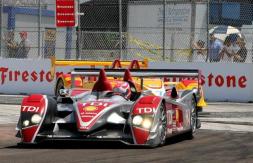 when I got to work this event), and let me tell you, it's one of the most exhilerating experiences of your life! 

To get the full scoop on the event, and EVERYTHING there is to participate in, head over to www.gpstpete.com.  These folks make it really easy to enjoy the best of Grand Prix racing, so make sure you head out there and have some fun. 

And, keep checking back here for more updates about things to do in Tampa Bay and other Tampa Florida news! 

Until next time...get out and enjoy this Tampa Bay weather!!!!!