Wow, it seems like our friends over at the
David A Straz Center for the Performing Arts
a re just cranking out big act after big act for the Tampa Bay area events scene! This month alone we have Chelsea Handler, and Tosh.0, in addition to George Lopez and Louis C.K.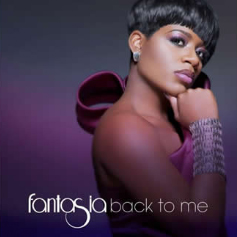 Today we just learned that J Records recording artist Fantasia has announced details regarding her very first headlining tour entitled "Back To Me."  This tour will also include three-time Grammy® Award nominee
Eric Benet
and Grammy Award winning singer/songwriter/producer
Kandi
.
The tour will play Carol Morsani Hall at the David A. Straz, Jr. Center for the Performing Arts on Friday, Nov. 12, at 8 p.m. Tickets go on sale Oct. 8, at noon.
The eight-time Grammy nominee begins this tour after the critically acclaimed release of her third studio album, Back To Me which debuted at No. 1 on the Billboard R&B Albums chart and No. 2 on Billboard's Top 200 Albums chart.
Along with the success of Back To Me, Fantasia's second season of her VH1 reality show Fantasia for Real premiered on Sept. 19 with over 1 million viewers according to Nielsen ratings.  This one is gonna sell out fast folks, so I suggest you be ready to purchase tickets when they go on sale!
Regularly priced tickets for the Friday, Nov. 12, 8 p.m. performance by Fantasia start at $34.50 and may be purchased by calling 813.229.STAR (7827) or 800.955.1045 outside Tampa Bay, in person at the Straz Center Ticket Office or on-line at
www.strazcenter.or
g. For more information about the David A. Straz, Jr. Center for the Performing Arts and its upcoming events, please visit the Straz Center's website at
www.strazcenter.org
.
That's all I have for now, but be sure to stay tuned in for what I am sure will be more arts and culture in Tampa Bay related updates from the Straz Center!