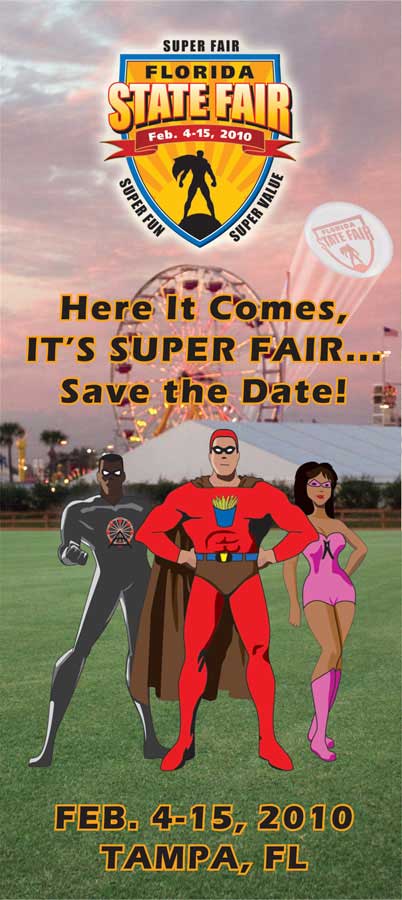 Hey everyone!  Travis here with a reminder that we will be giving away 4 tickets to the Florida State Fair today, tomorrow, and Thursday on the Visit Tampa Bay Facebook Fan page (www.facebook.com/visittampabay). 
Since we will be doing Facebook giveaways, that means you have to be a fan of the VisitTampaBay Facebook fan page.  so head over there now (www.Facebook.com/visittampabay.com) and become a fan.
At 11am this morning, we will post a trivia question and the 1st 10 correct replies to the post have a chance to win the tickets.
But, like I said, we are doing a bunch of them, so don't worry if you don't win the first one. the giveaway are:
Today (Feb. 2) at 11am
Wednesday, Feb. 3 at 2pm
Thursday, Feb. 4 at 11am
So mark your calendars now and be there for a chance to win. 
In case you didn't know...the Florida State Fair is running Feb. 4-15 at the Florida State Fairgrounds in Tampa.  Just click here to get more info:  http://floridastatefair.com/state-fair.
This is some great Tampa Bay entertainment, and one of the best values in Tampa Bay...so make sure you are participating. We'll see you on the VisitTampaBay Facebook fan page a little later.
And as always, keep checking back for more great things to do in Tampa Bay, and other Tampa Bay area events.