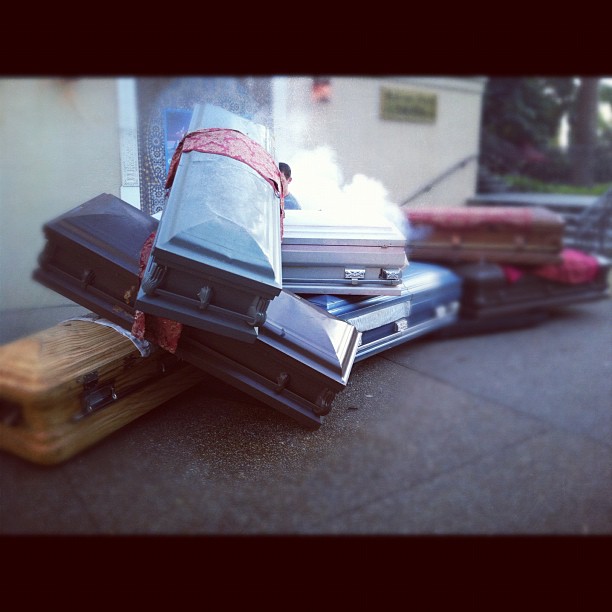 Hello all! Jerm here with some info for you about an event that will be going on all month here in Tampa Bay that you have got to be sure to make it out to!
This fall, a new type of terror takes root in the
Dark Side of the Gardens at Howl-O-Scream 2011
. For 17 select nights,
Busch Gardens Tampa Bay
will be overgrown with new haunted houses, thrilling live stage shows and the chance to ride Cheetah Hunt in the dark.
Even the streets themselves aren't safe... for zombies live here, and insatiable hoards pour forth from every shadow, hungry to show fans the most horrifying Howl-O-Scream yet. It will leave you begging for mercy… and screaming for more.
I had the chance to check it out last Friday as a sneak preview and boy was it awesome! If you haven't ridden Cheetah Hunt under nightfall, then I can tell you firsthand that it is something you must experience! Plenty of houses and scare zones for you to wander through but watch out, as its zombies galore and they are coming out of the woodworks which makes for a fun time for all!
For more information and to purchase tickets, feel free to check out the
website
! As you can see in the picture, the bodies as well as the fun are piling up, so hurry up and get your tickets!
That's all I got for now, but be sure to go and check it out, and stay tuned in for more updates on things to do in Tampa Bay!