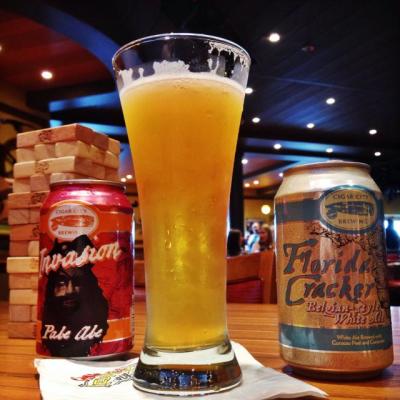 This week, Carnival Cruise Lines announced their exclusive agreement to offer Tampa-based Cigar City Brewing's craft beers on all of its Florida-based ships.  13 Carnival ships, carrying over two million guests a year, will be setting sail with Cigar City's Florida Cracker Belgian-Style White Ale and Invasion Pale Ale.
How about a little background on these two beauties, you know… just in case you have been living under some sort of rock and not had it (shame on you).

Cigar City's Florida Cracker Belgian-Style White Ale is named for the colonial-era "Cracker" cowboys of Florida.  Florida Cracker Belgian-Style White Ale is brewed with unmalted wheat, orange peel and coriander, which ends with a spicy, dry finish.  The beer pours cloudy straw in color and has moderate notes of orange peel, coriander and hints of vanilla. Orange-you thirsty?  Haha… just kidding.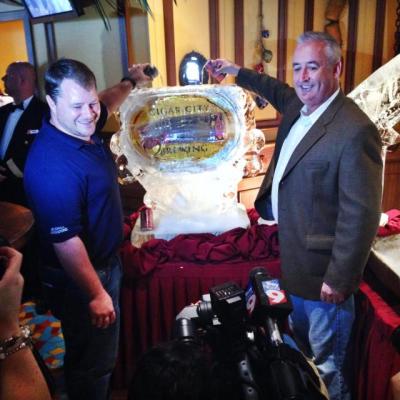 Ah, my personal favorite, the famous Invasion Pale Ale.  Gold in color, the Invasion Pale Ale is Cigar City's version of a "session" beer (a beer with a relatively low alcohol content), in a hoppy ale that celebrates Tampa's alleged history of being a pirate hideout.  The tropical aroma offers suggestions of peach, mango, lime and papaya. Invasion has a light caramel malt character laced with a slight "breadiness" and the finish offers a bounty of tropical and citrus hop flavor and bitterness.
Arrrgghh you still thirsty? OK, sorry… I am done.
This partnership is the first partnership of this magnitude between a craft brewery and a major cruise line and we were lucky enough to attend the formal announcement on board the Carnival Legend at the Port of Tampa yesterday.  Exciting news for Tampa, Cigar City Brewing and Carnival Cruise Lines!   Cheers y'all!