Hey Tampa Bay.. Alex back with a list of weekend Tampa Bay area events:

1. Summer Fun Horse Show- June 17- 19, 2010
2010 Summer Fun Horse Show @ Florida State Fairgrounds, Tampa FL.
June 17-19, 2010.
Presented by UPHA Chapter 16 Inc. Proceeds to benefit Project Connect Inc.

2. "The Moon Museum"  Exhibition – June 18- August 1, 2010
The Tampa Museum of Art presents the opening of "The Moon Museum" exhibition, on view June 18 through August 1. 
Brainchild of New York sculptor Forrest "Frosty" Myers, the exhibit features a group of artists including John Chamberlain, David Novros, Claes Oldenburg, Bob Rauschenberg  and Andy  Warhol contributing drawings that engineers at Bell Laboratories transferred  onto a handful of  identical ceramic tiles. 
"The Moon Museum" resided on the surface of the moon for more than four decades before its visit to the Tampa Museum of Art.
The museum will be open from 11:00a.m. – 5:00 p.m. 
Admission prices range from $5- $10 and  children under 6 are allowed in free.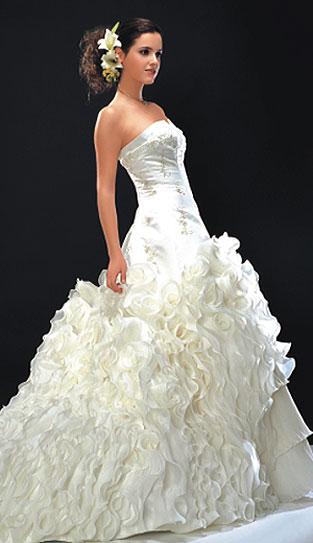 3.  Bridal Showcase- June 19, 2010
Join us on June 19th for an intimate bridal showcase and open house. We will have local wedding vendors, complimentary hors d' oeuvres, great discounts, and more!  Brides:Walk-ins are welcome! Contact Danielle Tambini with any questions and to Vendors: If you are interested in attending this event you may also contact Danielle Tambini. This event will take place on Saturday, June 19 at 13305 Tampa Oaks Blvd, Tampa Fl 33637 from 12-4p.m.

4. Images Elite World's Largest Bikini Parade – June 19, 2010
Join Images Elite Magazine as they attempt to break the world record for Largest Bikini Parade. The current record is 287 participants. Ladies of all ages, shapes and sizes are encouraged to attend. Participant Check-in begins at 4pm. This parade will benefit Breast Cancer Awareness.
This event is taking place at 10400 49th St. N, Clearwater, Fl 33762 from 6pm-9pm.

5. Live Art After Dark and The Danse du Fete – June 19, 2010
This event will feature professional and amateur belly dancers, artists, music, wine, food, face and body painters, tarot readers, a charity drawing, and much more! St. Francis will be bringing some of their adoptable dogs and will be accepting donations throughout the night for their cause. Tickets are $8.00 in advance and $10.00 at the door. Doors open at 6:00pm and the show begins at 8:00pm. Please join us as we gather to raise money for this important cause. Help us give a voice to creatures who cannot speak up for themselves!
"St. Francis Society Animal Rescue is an all volunteer, non-profit 501-c-3 organization dedicated to saving the lives of sick, injured, and stray domestic animals as well as spay/neuter and medical services for those animals. We seek to place animals in a loving foster or permanent home after recovery and we DO NOT euthanize unless terminal illness necessitates such a decision. All of our animals are spayed/neutered, tested for leukemia/FIV (cats), wormed and vaccinated before they are adopted." www.luvamutt.org

6. Miss Abigail's Guide to Dating, Mating and Marriage June 19- July 03, 2010
Now, at the brand new, laugh-out-loud comedy, MISS ABIGAIL'S GUIDE TO DATING, MATING, AND  MARRIAGE, you'll learn how to find and keep your perfect mate by listening to relationship guru Miss Abigail's classic romance advice from yesteryear!
Whether you've been married for decades or your deepest relationship is with your dog, grab your date, your mate (or even your ex!) and come to MISSABIGAIL'S GUIDE TO DATING, MATING AND MARRIAGE. You'll be laughing about love all night long. That's the Miss Abigail  guarantee!
This event is taking place at the David A. Straz, Jr Center for the Performing Arts located on 1010 N W.C. Maclnnes Place, Tampa, Fl 33602. Tickets start at $29.50.

7. The Inaugural 2K Riverwalk for Dads – June 19, 2010
The Inaugural 2K "Riverwalk for Dads" on Saturday, June 19th at 9:00 a.m. along the Riverwalk in Downtown Tampa.  The walk begins and ends at the Tampa Bay History Center.  Register at www.riverwalkfordads.org!
Parents are encouraged to bring their children and walk together in this family-friendly, slow-paced walk that meanders along the Riverwalk, and afterward enjoy a hot breakfast prepared by the Columbia Café, on the terrace of the Tampa Bay History Center. 
Family-friendly musical entertainment and characters will make for a great start to Father's Day weekend. 100% of all proceeds will benefit the Advanced Prostate Cancer Collaboration (APCC) being conducted at H. Lee Moffitt Cancer Center & Research Institute in Tampa. The entry fee is a donation of $20 per person for adults, $10 for children under 12 and children in strollers are free. The registration donation fee also includes a hot breakfast.

8.  – June 19, 2010
Tampa's Lowry Park Zoo will admit fathers free with the purchase of a son's or daughter's full-priced admission. 
The Park is open from 9:30a.m.

9.  Free Dad's Day at Dinosaur World- June 20, 2010
Free dad's on Father's Day with their child of any age. The Park is opens at 9- 5p.m.

10. Florida Dance Festival - June 19, 2010
The University of South Florida School of Theatre and Dance will host an intense 10- day training program and five-part public performance series -- including one event at the Salvador Dali Museum in St. Petersburg on June 23 -- staged by the Florida Dance Association. For decades, the Florida Dance Festival has been the state's leading summer  dance  training program and one of the major annual dance events in the Southeast. The  program offers  workshops, master classes and an outstanding performance series featuring state, national  and international guest artists.
This event will be held at USF School of Theatre and Dance. Admission varies per session  of performance series; students & seniors- $49; general admission - &79
11. Father's Day Celebration – June 20, 2010
As our gift to all Fathers, free admission to the Henry B. Plant Museum on Father's Day! Bring  your Father to the Museum and let him escape to the former Tampa Bay Hotel. Are you aware  that the former Tampa Bay Hotel was touted as the only fireproof building south of Baltimore? It  is made of brick, concrete from crushed Florida oyster shells and the walls are reinforced with steel cables that were left over from the Brooklyn Bridge. The mahogany throughout the Museum  is from Cuba, the light bulbs are reproductions of the Thomas Edison carbon filament light bulb  and the furnishings are from all over the world. Don't miss this most unforgettable  journey…experience what it is like to be a time-traveler.
This event is located in 401 W. Kennedy Boulevard, Tampa, Fl 33606 from 12noon- 5p.m. 
Admission is free for dads. $10 for adults, $7 for seniors, $7 for students and $5 for children 4-12  years old
12. Stu's Father Daughter Dance: A Father's Hear, A Daughter's Love – June 20,2010
A Father's Heart, A Daughter's Love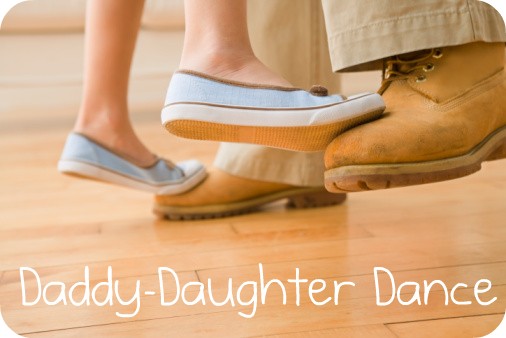 Stu's Father Daughter Dance takes place on Sunday, June 20, 2010. The event is from 5 pm - 8 pm Doors open at 4  pm for pictures and seating Tickets: $25 per person 
(Price includes meal) 
Tickets Must Be purchased ONLINE. 
(At least one child must accompany an adult male.  Daughters must be between the ages of 6 and  18 years old.) Attire: After hours/Formal For more information, please contact (813)383-1914.  Seating is limited! Purchase your tickets Today! 
(Please note that if you purchase your tickets separately from another party in which you desire to  sit near, please make a note of this request during the purchase process.  We cannot guarantee this  will be fulfilled, but our staff will do its best to assist.) 
*No tickets will be sold at the door! No Refunds.* 
A professional photographer will be taking and selling pictures on-site with pick up during the  dance for $10 per photograph.  (Cash sales only for pictures)   
Proceeds from ticket sales to benefit the Boys & Girls Club of Tampa.   
  
If you have any questions regarding the ticket purchase process, please email us at events@abovepromotions.com  or call (813) 383-1914.   
 
13. Rays Fath

er's Day Watch Party-  June 20,2010
The entire family can celebrate Father's Day at the Tampa Bay History Center during a free Rays watch party. Watch the Rays battle the Florida Marlins at 12:30p.m. on a 20-foot LCD screen in Cotanchobee Park. Plus, fathers get in free to the History Center galleries with one paid admission. Join Rich Herrera as he broadcasts the pre- and postgame shows live from the History Center.

14. "His Girl Friday" – June 20, 2010
Head over to the Tampa Theatre around 3:00p.m. to watch a 1940 screwball comedy featuring snappy and smart banter between a conniving editor (Cary Grant) and his star reporter and ex-wife (Rosalind Russell). Stay for a Cinema Chat after the film.
 
I hope you guys make it out to some of the fun events happening in the Tampa Bay area this weekend. Don't forget to check back next Thursday for an update on various things to do in Tampa Bay and activities happening at local Tampa Florida Attractions.