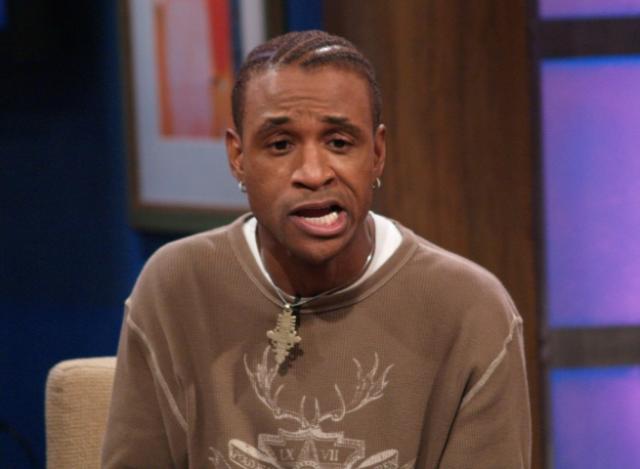 Hey everyone.  Travis back with some great things to do in Tampa Bay this weekend.  Let's just get to it shall we??!!

Tommy Davidson hits the Tampa Improv in Historic Ybor City (Centro Ybor) on Friday at 8pm!  This Actor, stand-up comedian, musician, and singer will be a blast to listen to and experience, so head out there and get ready to laugh!!!

Next, head out to the World's Largest Garage Sale at the Florida State Fairgrounds!  It's Saturday from 9am to 10pm.  This two-day, huge garage sale event showcases more than 400 booths of merchandise inside the Expo Hall and outdoor displays with assortment of vehicles and water crafts.

There will be a business trade show area, a health and wellness section with free screenings and exhibitors, a music stage with live celebrity karaoke, and free giveaways every hour. Children 17 and younger are free (accompanied by adult), and adults are $5! 

Don't miss the football action at the hometown USF Bulls take on Charleston Southern at Raymond James Stadium!  Kickoff is 7pm and there's sure to be some hard-hitting action...so tune in or get out there and cheer them on in person! 

What would a weekend be without Free Line Dance Lessons??!!  It's Saturday at 8pm at Slingshots here in Tampa!  So, if you love to Dance, come hang out at Slingshots on Saturday (and Saturdays) and learn from the best. Every Saturday from 8-10 they offer the best in line dance lessons.... from the oldies but goodies... to the newest in country.  Remember there is no cover before 10 so the lessons are completely FREE!

We'll leave you with "Upstairs/Downstairs" at the Tampa Bay Hotel on Sunday at 2pm!  this is the Henry B. Plant Museum at the University of Tampa campus, so make sure you check this one out, because this place is really cool.  They will present single-character vignettes that bring the turn-of-the-century Tampa Bay Hotel staff members and guests to life with live theater.  Trust me, this will be one to see. 

Now, this is just a taste of what's happening this weekend, so if you know of more events, please chime in and let us know!!!!!! 

Until then, keep checking back for more great things to do in Tampa Bay, and other Tampa Bay area events!