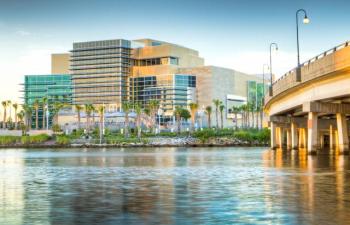 Seventh Annual "Andrea's Sip for Life" Friday, March 8th at the Tampa Bay History Center
Benefiting Adolescent and Young Adult Sarcoma Research at Moffitt Cancer Center
Enjoy an evening sampling over 150 premium wines and cuisine from Spain, Italy, California and South America while helping find a cure for Adolescent and Young Adult (AYA) sarcoma research at the Seventh Annual "Andrea's Sip for Life" on Friday, March 8th, 2013 at the Tampa Bay History Center on the Riverwalk. 
The event is from 7:00 p.m. to 10:00 p.m., with a $100 donation per person, and is sponsored by the Columbia Restaurant and The Gonzmart Family Foundation.  For reservations, sponsorship, or more information, visit www.columbiarestaurant.com or call 813-248-3000, ext. 24.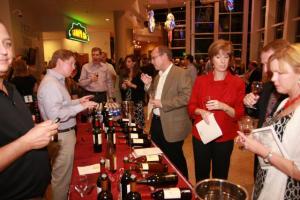 "Andrea's Sip for Life" was created by Columbia Restaurant 4th generation family member and president, Richard Gonzmart, as a way to combine his love of wine with his long-time desire to find a cure for cancer.  He was especially touched by the story of Andrea Dicks Hartley, a young mother and Moffitt patient who lost her battle to sarcoma cancer in August 2006 at the age of 30. She left behind her then 2 1/2-year-old daughter.  This event was created and named in Andrea's honor. 
One hundred percent of every dollar donated and raised will benefit the AYA initiative for sarcoma research at Moffitt Cancer Center.
This unique event provides the setting to sample great boutique wines accompanied by cuisine from The Columbia Café, and the opportunity to purchase the wines to take home. The net proceeds of the purchases helps fund cancer research…drinking wine never tasted so good.
 "I created "Andrea's Sip for Life" which is part of the Gonzmart Family Foundation, a 501 (c) (3) non-profit organization, to supporting my ongoing pledge to help raise funds to fight cancer and to help those fighting it," Richard Gonzmart said.  "Cancer has affected so many of my loved ones and friends," said Gonzmart.
For sponsorship information or reservations, please call (813) 248-3000, ext. 24.  For more information, please see www.columbiarestaurant.com