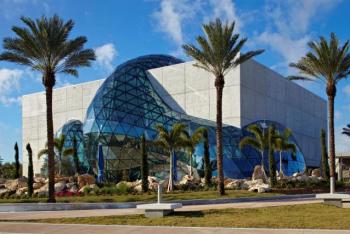 This Friday, March 22, the Honda Grand Prix of St. Petersburg and the Salvador Dali Museum are offering discounted general admission of $20 for both attractions.
Throughout the weekend (March 23-24), the Dali Museum will continue to offer discounted admission of $10 (regularly $21/person) for those with a Grand Prix ticket. Single Admission tickets can be purchased at the Dalí Museum entrance. The museum is open from 10 a.m.-5:30 p.m. on Friday and Saturday and noon-5:30 p.m. on Sunday.
The Honda Grand Prix is run on a 1.8 mile, 14-turn waterfront circuit that includes a combination of adjacent downtown streets circling Pioneer Park, the Progress Energy Center for the Arts, the Salvador Dali Museum and extending onto the runways at Albert Whitted Airport, which overlook the Tampa Bay and picturesque St. Petersburg Harbor and Marina.

Honda Grand Prix general admission pricing
3-day Package:
Adult: $55
Junior (age 12 & under): $30
Friday: $10 for all guests
 
Friday & Saturday combo:
Adult: $35
Junior (age 12 & under): $20

Sunday:
Adult: $50
Junior (age 12 & under): $25