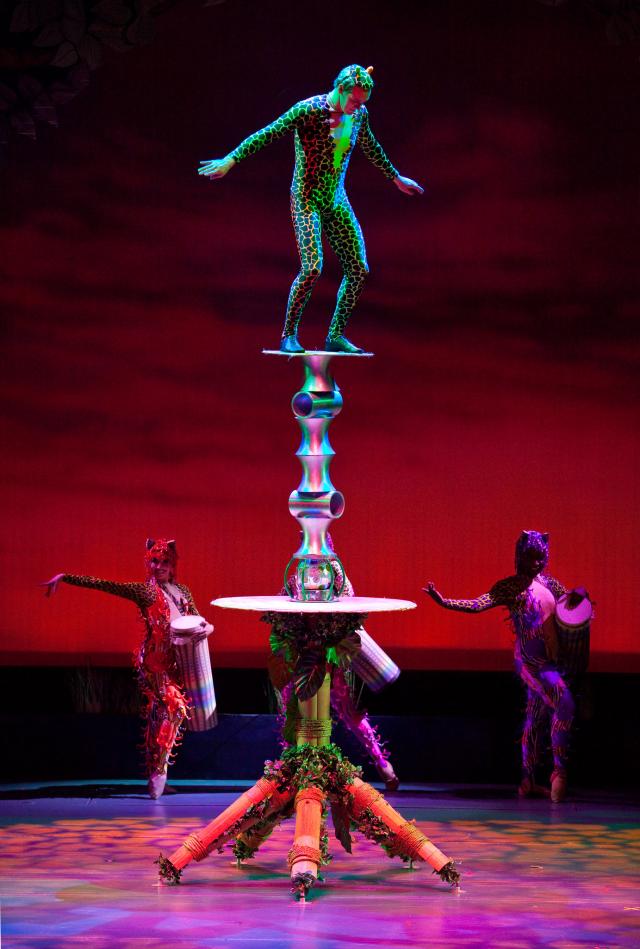 All good things must come to an end I suppose, but this is one that we wish could stay forever!
After 971 shows, the limited-engagement show Cirque Dreams Jungle Fantasy is coming to end at
Busch Gardens Tampa Bay
. The final show will be September 5 at the Moroccan Palace Theater.
For the past eight months Cirque Dreams Jungle Fantasy has resided in Busch Gardens' majestic Moroccan Palace, performing multiple shows daily.
The show debuted at the Broadway Theatre in June 2008, and the original storyline remains intact in the Busch Gardens' rendition of the show.
Some highlights include artists trained at the State School of Contortion in Mongolia reenacting flexible lizards; rhythmic jugglers from Cuba and Russia portraying frogs, and aerialists from Russia, Ukraine and Uzbekistan soaring over the audience as graceful butterflies.
Over the next six weeks, the Moroccan Palace will be transformed for a special holiday show for 2011. I had the chance to see this show when it opened, and it was amazing. Some of the things these guys can do simply defy logic. There is still a chance for you to see it though so be sure to
check the schedule
.
That's all for now but stay tuned in for more updates on things to do in Tampa Bay and Tampa Florida attractions.