Hey everyone! Lisa here and I have some really great information on an interesting and unique opportunity taking place at MOSI. On Tuesday, May 19 and Tuesday, June 9 from 7-9 p.m., sketch artists and students of all levels are invited to perfect their figure-drawing skills when MOSI hosts a special Sketch Night inside the BODY WORLDS & The Story of the Heart exhibition.
Amidst the fascinating full-body plastinates, live, nude models will strike similar poses to allow artists to capture the beauty both above and beneath the skin. Artists are invited to bring easels and drawing supplies and chairs will be provided. For more information call 813-987-6000. This event is open to sketch artists only, not the general public. 
MOSI is located at 4801 East Fowler Ave., Tampa. The costs for tickets are $25 per artist. Tickets available online at
www.mosi.org
, or by calling 813-987-6000.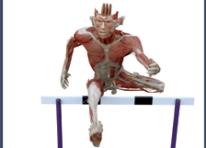 Happy sketching!
~Cheers