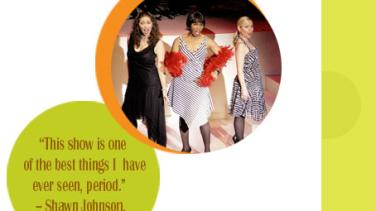 Hey everyone!  Travis here with today's Ticket Giveaway!  Remember that we are giving away tickets to RESPECT: A Musical Journey of Women.  We will be doing a 2-pack of tickets each and every day this week, so keep an eye out!  The tickets are for opening night of the show, this Friday, June 19!!!!! 

If you want to know more about the show, take a look at our post from Monday, or head over to www.tbpac.org to get the details. 

AND, again, let's review the rules, so you don't miss out...1 - You have to be follwing us on Twitter.com (www.VisitTampaBay.com/Twitter); 2- Answer one question about RESPECT: A Musical Journey of Women; 3 - You have to re-tweet the original tweet in order to be eligible to win (a lot of people forget this one, so make sure you re-tweet); and 4 - You have to answer the question and be the first to do so. 

And there you go.  So, keep an eye out for the question since it will be coming soon.  And, keep checking back for more great things to do in Tampa Bay, plus some great ideas for shopping in Tampa Bay.  It is the summer after all!