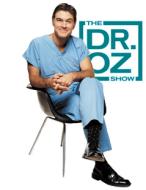 Good morning Tampa Bay, is anyone interested in possibly being on TV? If so, Alex here to inform you that the Dr. Oz show is coming to Tampa today!!
They will be filiming at Curtis Hixon Park from 11a.m- 1p.m. (Arrive at 10:15a.m. to be a part of the special video message to Dr. Oz)
The Dr. Oz Show is going around to multiple cities in an attempt to dispose of something that will help each city become healthier. Tampa has been chosen to get riof expired medications. So, bring any expired medication – prescription, over-the-counter, vitamins or supplements!!
All participants please wear plain or solid colored clothing. Logos will not be allowed on camera. Please let me know if you have any questions.
If you are planning on arriving early to participate in a special on camera message, apply here:
http://www.doctoroz.com/the-dr-oz-show-coming-your-city.

Check back with us for more information on Tampa Bay Film!