Hey Tampa, Lisa here with an FYI for you on some arts and culture that you might not know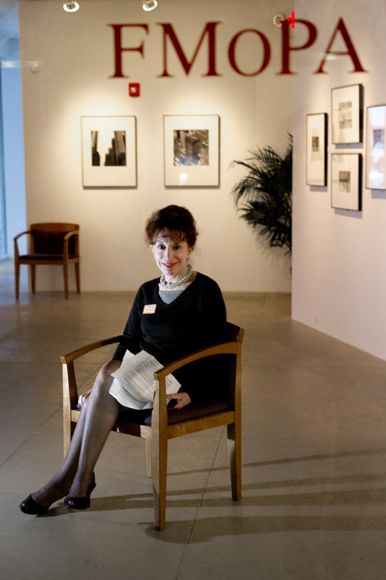 about!
Nestled among the Tampa Art Museum, the Glazer Children's Museum and the Straz Center, is an quiet gem for art lovers.
The Florida Museum of Photographic Arts
is one of the fantastic downtown sites you just have to see.
FMoPA started in 2001 and was co-founded by Charles J. Levin and art dealer Vincent Sorrentino. The museum spent its early life in Old Hyde Park Village boutiques, before moving to their quaint downtown location.
Since there are only two museums in Florida that are soley dedicated to the photographic arts, FMoPA realized what an impact they could make. To help enrich downtown and the people in it, FMoPA offers classes covering a wide array of subjects. Everything from how to make your pictures better, to even Cell Phone Photography.
Also through their education program, they have a Kids Photography Workshop that runs once a month. They started The Children's Literacy Through Photography program and hope to make the arts something children see as fun.
The FMoPA is currently running an
International Photo Competition
that runs through March 31. And they also just opened an exhibit called Natural Fashion: Art & the Body, that will be on display until April 10th. Following that there will be a presentation of 72 "Classic Images" from the celebrated photographer Ansel Adams.
So if you're looking for Things To Do In Tampa Bay, look no further. Head on over to the Florida Museum of Photographic Arts and enjoy an afternoon of Arts and Culture Tampa Bay.
That's all for now, but keep checking in for other Tampa Bay Area Events!