That's right Tampa, if you are a teacher and have your teachers ID, you and a friend can get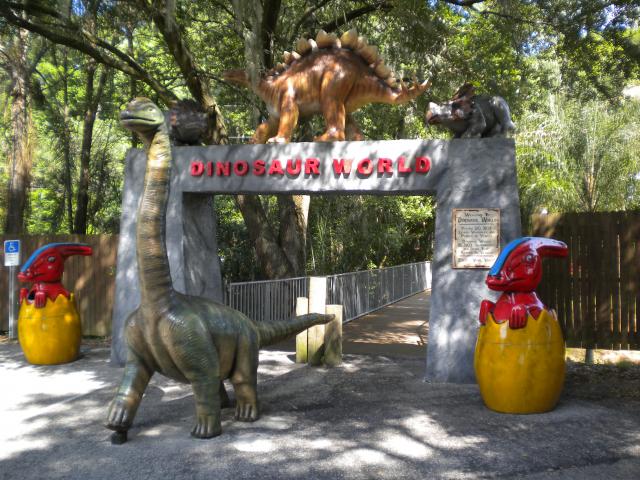 into dinosaur world for free this month!
In honor of all the hard work our teachers do everyday, Dinosaur World is offering them a chance to enjoy a day out with a friend for free. Teachers can come explore all that Dinosaur World has to offer, while checking out the opportunity for a fun field trip.
Of course Dinosaur World has many educational benefits, and they have come up with a Florida teaching curriculum guide as well as, a teachers guide to Dinosaur World. They are also gearing up for field trip season by offering $5 per child, and a free adult with every 10 children. Oh and parking is of course FREE.
Florida's Dinosaur World is under renovations to improve the experience while you are there, but they are still open for business! For all of their pricing and hours of operations just
click here
!
That's all for now, but get out there Tampa, and enjoy what the city has to offer.
And of course check in later for other Tampa Bay Area Events!