I hope you are having a dinomite day! My name is Nicole Randall, and I am the Marketing Director for Dinosaur World in Plant City and boy have I got some exciting news about our outdoor dinosaur museum.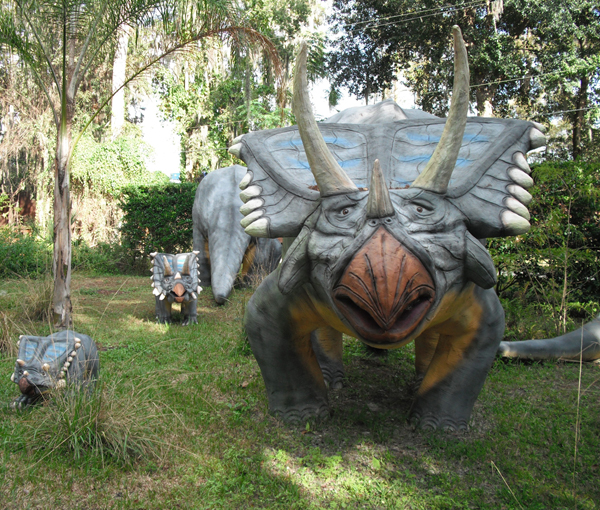 New juvenile dinosaurs have come home just in time for the holidays. The Chasmasaurus family has grown by adding 3 babies and 2 juveniles.
The Styracasaurus family has also grown with twins, both babies and juveniles. These young dinosaurs join other members of their family including adults.
We use this family type display to make the exhibits more impressive. It's a lot better feeling to see a family of dinosaurs in the lush Florida landscape than just one dinosaur and a plaque.
We make all our dinosaurs on site including these new babies, which were made by artists employed by the museum and based on scientific research.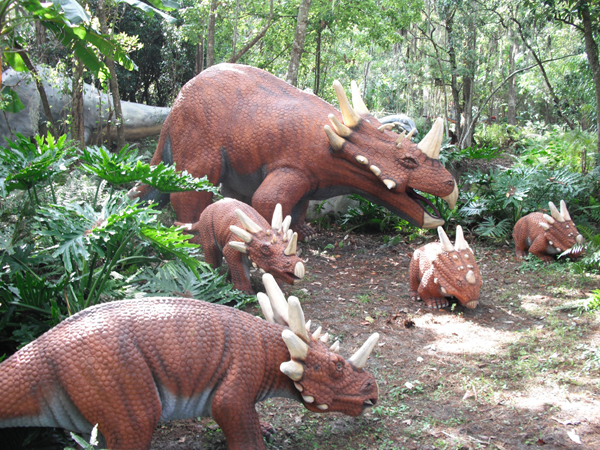 We are continuing to grow and we are adding new exhibits yearly. These new dinosaurs were brought out in time for Christmas to enjoy time with visiting families for the holidays!
I promise we'll exceed your expectations during your visit. In addition to the over 150 life size dinosaurs, other exhibits include a Fossil Dig, Boneyard, Skeleton Garden, Prehistoric Museum, Caves Exhibit, Deinonychus Island, Carnivore Boardwalk, giftshop and more.
For more information visit
www.dinosaurworld.com
, or call 813-717-9865! Be sure to check back for more dino related updates on things to do in Tampa Bay!