Hey Tampa Bay! Alex here, to remind you that DinoQuest, an engaging and educational array of amazing lifelike and life-size dinosaurs, is roaring into
Tampa's Lowry Park Zoo
on February 9th.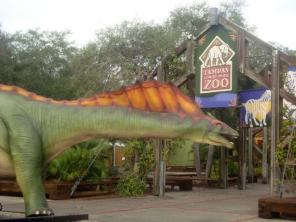 So, get ready to take a step back in time on this prehistoric Jurassic journey of nearly 20 lifelike and life-size dinosaurs. 
You can awaken your inner scientist by day (exhibit opens daily at 10 a.m.), or have a dynamite time after dark at Dino Nites, a unique evening experience in the
DinoQuest exhibit
with access to other amenities like free Zoo rides.
Dino Nites begin Feb 11 and occur every Friday and Saturday night from 6:30-9:30 p.m. through April 30, with the exception of April 16 which is Karamu, the Zoo's annual black-tie gala.
DinoQuest daytime admission has a special attraction fee of $4 per person (a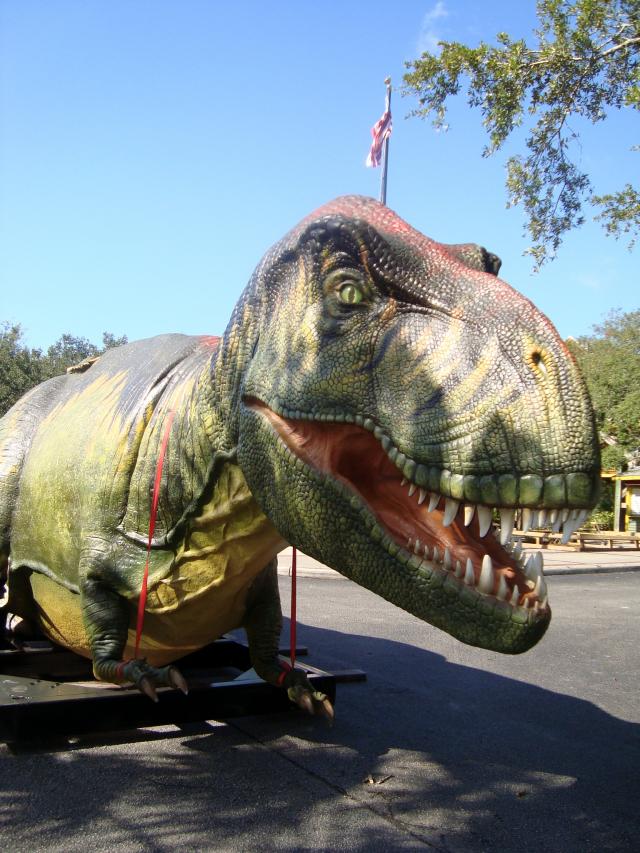 ges 2 and under are free), in addition to Zoo admission (ticket or Zoo Pass membership).  DinoQuest admission provides unlimited access to the exhibit area on the day of the purchase.  
Dino Nites admission is $9.95 per person (ages 2 and under are free) on select Friday and Saturday nights starting February 11.  Dino Nites admission is free for Zoo Pass members.
An unlimited access DinoQuest pass known as the Dino Discovery Club will be available at the front gate for $15 per person, and provides unlimited day and Dino Nites admission.
Hurry, go tell your friends and family how they can take a journey to the past and head on over to Tampa's Lowry Park Zoo on February 9, 2011.
That is all for now, but check back often to find out differnt Things To Do In Tampa Bay.