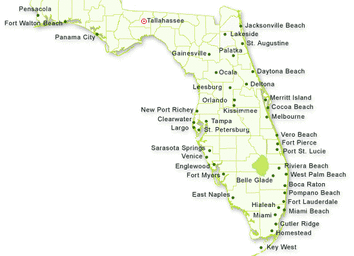 Hey everyone!  It's Travis again, and as promised here are the results from the previous post about the top 10 in-state markets for Hillsborough County!  I know I didn't post them last night like I said, but I wanted to give everyone some time to think. 
So, here we go...the top 10 in-state markets were:
St. Petersburg
Sarasota
Brooksville
Orlando
Miami
Lakeland
Ft. Myers
Jacksonville
West Palm Beach
Gainesville
So, how many did you get right?  Let me know...
We'll be back again shortly with more fun tourism facts and tid bits for everyone to enjoy!  After all, we are all in the business of tourism! 
Until next time, stay tuned for more great things to do in Tampa Bay!  And for goodness sakes, get out and enjoy this amazing Tampa Bay Weather that we have right now. 
See you next time for Tampa Tourism info...