Hi all, it's Christina with the hottest and trendiest in Tampa Bay Area Events.
Guess who's in town? Wait for it, wait for it... DEMI LOVATO!! I can almost hear the hysterics of the her fans all the way here at my desk. Whooo-hoo!!
I remember when I was 13 years old, I felt exactly the same way about a certain blond, beautiful and break-through pop-princess. So, I am as excited for you.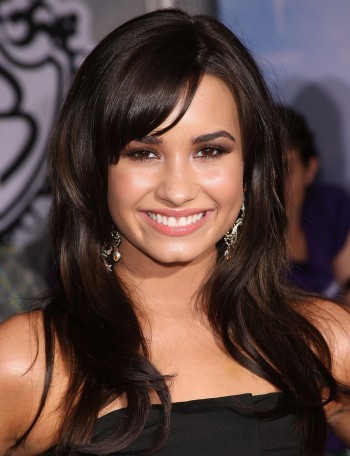 Miss Demi Lovato will be performing at the
St. Pete Time Forum
this Friday with American Idol season seven cutie pie, David Archuleta. Show starts at 7 p.m. so be there or be square. From her debut album,
Don't forget
was released in September 2008 she showed the world what her true talent is and soon after her second Released in July 2009. This girl doesn't sleep I feel, but she is most definitely on FIRE.
Hits such as
Don't forget, Get Back
and
La La Land
are from her first album with more of a mainstream pop genre feel to it. Although, she is a Disney Channel Star of
Sonny With a Chance 
the tv series and
Camp Rock
the movie, she says acting takes the back-seat in regard to music. Modest if I say so.
Here we go again
, her second album has more of rock undertone to it, as some of her musical influences are blackmetal and and metalcore. Looks like she taking after fellow musicians such as Avril Lavigne and Pink. I already YouTubed the single
Here we go Again
and I liked it. Soon the world will be 'Demi-fied' and everyone will be like, Miley who?
Archuleta's most anticipated song is none other than
Crush
, which I want to witness too. I must say this will be like a refreshing experience and I have awesome floor seats at the forum.
I am glad this industry promotes such performance for the youth, you are the future after all. Yes, I'm gonna say it - this should definitely be put on your calender of Tampa Bay Entertainment.
For more on this rising star, check out Demi's
website
.
I'll be back with more of Lovato's concert later on. So, stay tuned for more things to do in Tampa Bay. Peace