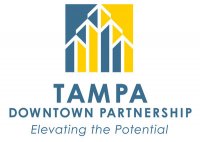 Hey Guys, Just wanted to circle back and let you know that if you are looking for some things to keep you buy this month and all months, be sure to check out the YouTube page for our friends over at the Tampa Downtown Partnership as they highlight the events going on each month!
These vids are posted on their website and YouTube page monthly as well as ours so be sure to check them out if you are trying to stay in the know!
That's it for now, but stay tuned in for updates on things to do in Tampa Bay!