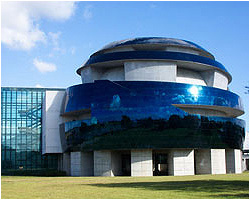 Hey everyone.  Travis back with more great Tampa Bay area events!  We are heading out to one of my favorite places in Tampa - the Museum of Science and Industry. 
Undersea explorer Dave Jourdan will be at MOSI on Saturday, Nov. 6 (that's THIS Saturday everyone) to talk about his efforts to locate the lost wreckage of Amelia Earhart's plane.
His quest for Amelia and insights into the mystery of her loss are the subject of Jourdan's latest book, "The Deep Sea Quest for Amelia Earhart".  And if you're anything like this, this top really interested you as a kid...and well, for me, it carried over in to adulthood! 
 
Attendees will enjoy a presentation on Mr. Jourdan's expedition to find Earhart's plane followed by a Q & A session and book signing.
The presentations will take place in MOSI's Science Works Theater.  Each presentation will run approximately twenty minutes with a fifteen minute Q & A session and twenty minute book signing.  And if you are really interested,
Jourdan's books will be available to purchase with a portion of book sales being donated to MOSI!
I hope to see everyone out there.  In the meantime, keep checking back for other Tampa Bay Entertainment options and great things to do in Tampa Bay.