Hey Tampa Bay.. Alex here to remind you to purchase your tickets  to see Daniel Tosh on Sunday, October 17, 2010. 

I also want to inform you that David A. Straz, Jr. Center for the Performing Arts has booked Daniel Tosh for an additional show. He will now perform at 7:30p.m. and at 10:30p.m. on October 17, 2010 in the Morsani Hall. So, in case you can't make it to the first show you can now check out his show at 10:30 as well.

Daniel Tosh, host of the insanely successful and popular Comedy Central series, Tosh.0 will embark on a massive national stand-up tour this fall.  Tosh Tour Twenty Ten: A Comedy Central Live Event takes off in September, stopping through Tampa in mid October.

For all of you who haven't heard of Daniel Tosh, read below for some  information on him and his hit television show, Tosh.0

Daniel Tosh has a long history with Comedy Central, having hosted the network's Live at Gotham stand-up series and performed on Premium Blend and Frida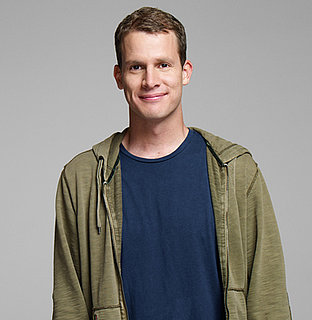 y Night Stand-Up. Tosh has also been featured on the all-comedy channel in a half-hour stand-up special COMEDY CENTRAL Presents… (2002) and on his first hour-long stand-up special, "Completely Serious" (2007). His premiere CD, "True Stories I Made Up," was released in 2005 through Comedy Central Records.

Daniel Tosh's latest hit has been his famous show Tosh.0. Tosh.0 premiered on June 4, 2009, and features the razor sharp humor and biting commentary from comedian Tosh and delves into all aspects of the Internet from the absolutely absurd to the incredibly ingenious in this weekly, topical series which airs Wednesdays at 10:30 p.m. ET/PT.  The series also features viral clips of the week and original videos created by and starring well-known actors and comedians. Each episode features the segment "Web Redemption," which gives subjects of infamous viral videos (i.e. Phillies Fan and Make It Snow Girl) a second chance to redeem themselves from the embarrassment with which they've become synonymous.

Make sure you all purchase your tickets now to check out Daniel Tosh when he comes to Tampa on October 17, 2010 at the David A. Straz, Jr. Center for the Performing Arts . Tickets are regularly priced at $38.50 and may be purchased by calling 813.229.STAR (7827) or 800.955.1045 outside Tampa Bay, in person at the Straz Center Ticket Office or online at www.strazcenter.org.

For more information about the David A. Straz, Jr. Center for the Performing Arts and its upcoming events, please visit the Straz Center's website at www.strazcenter.org.

Check back often for more information on shows and Tampa Bay area events and things to do in Tampa Bay!