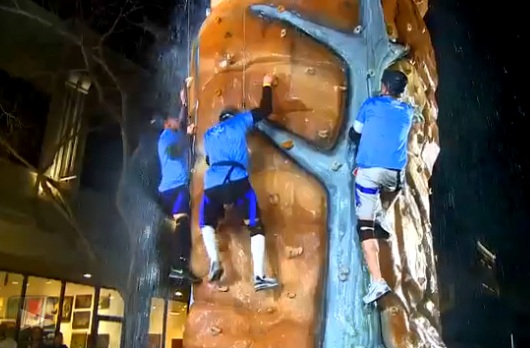 Hey Tampa Bay, Alex here to tell you about a free, fun festival for locals 21+ taking place in Tampa on Saturday, June 18.
CuervoGames is a festival that will be featuring an intense national competition (think WipeOut meets American Gladiators), a special musical performance, Cuervo Girls, Ride the Lime (mechanical bull, but a lime) and of course… Jose Cuervo! 
The CuervoGames competition tests the athletic ability and legendary skill of local competitors as teams of four complete a series of intense obstacles in a race against the clock to claim the local title and advance to the national finals.
Competitors will scale a 20-foot rock climbing wall as they're drenched by rushing water in the Waterfall Climb, capture flags from the Barrel Roll Mayan Pyramid, survive the Agave Gauntlet's passage of various obstacles, and finally brave any fear of heights to capture agave leaves 30 feet in the air during the Highwire Harvest. 
The winning team will earn a free trip to the CuervoGames National Finals where they will proudly represent their hometown.
Hurry up, get a team together and start practicing now. You only have a few weeks before the competition!
CuervoGames takes place on Saturday, June 18 at 7th Ave and 14th St. 

3:30 PM – Qualifier Round Begins
7:30 PM – Event Doors Open
8:00 PM – Maxim Hometown Hotties Competition
8:20 PM – Cuervo Games Finals
9:30 PM – Performance by B.o.B
(times are subject to change)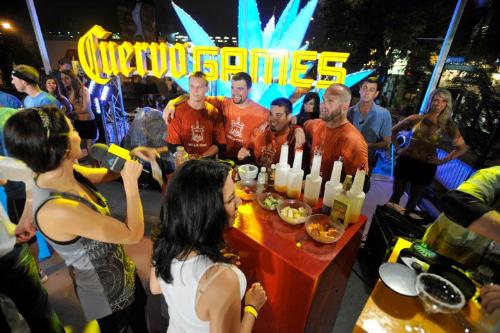 This is going to be a great event! We will find out who are the best competitors in Tampa Bay! Will you be one of them?
Pre-register your team at, www.facebook.com/cuervogames
To view videos, photos and more editorial content visit, www.taylorstrategy.com/cuervogames

For more information on CuervoGames contact Jackie Muglia at 908-922-9062 or jmuglia@taylorstrategy.com.

Check back with us often for more information on Tampa Bay Events!