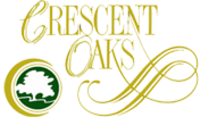 Happy Friday Everyone, Alex here with some good news for all of you who love to play Golf!
Crescent Oaks Golf Club will be open for public play, while still maintaining an exclusive membership. The new club opens Saturday, October 1, 2011.
This is the first time the course has been open for public play since it was founded in 1989!!
Crescent Oaks is located in the East Lake area of north Pinellas County. It has always been known as one of the more popular clubs around the area due to its interesting golf course layout with long, wide fairways on 198 acres abutting the Brooker Creek Preserve.
 Crescent Oaks also has a driving range, practice putting green and short game area.

The course will be undergoing some remodeling very soon! They are planning to re-do all of the bunkers, repair bridges and cart paths, restore fairways, landscape, renovate inside the clubhouse and add a state-of-the-art radio controlled irrigation system.  Also, new golf carts will be arriving next week!!

The seasons are changing, and it's almost time for perfect golf weather! Get together with your friends to play on this newly renovated course!

To make a Tee Time to play Crescent Oaks, call 727 937-4653 (GOLF).  The club is open 7 days a week.  For more information on Crescent Oaks go to, www.crescentoaksgolf.com.
Address: 3300 Crescent Oaks Blvd., Tarpon Springs, 34688.  (All guests will be admitted through the Crescent Oaks community gate off Eastlake Road just north of Keystone Road)
**Join the Crescent Oaks Community at the Parade of Golf Carts on Friday, September 30 from 6-7p.m. to celebrate the re-opening of the Golf Club.  Residents will decorate their carts and compete for prizes.

Have a wonderful weekend and check back with us next week for more information on Things To Do in Tampa Bay and on Tampa Bay Golf!