Hi Tampa Bay, Alex here to announce that Catherine Michelson was recently named the associate conductor of the Patel Conservatory Youth Orchestra.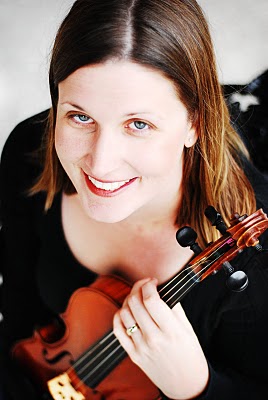 As associate conductor, Michelsen will conduct the Prelude Strings and Intermezzo Orchestra, and assist with the Tampa Bay Youth Orchestra. She also will continue to teach Suzuki violin and private lessons at the Patel Conservatory.
Michelsen is an active educator in the Tampa area, serving as a faculty member for the Patel Conservatory and maintaining a private studio. She is an active performerplayed with the Tallahassee Symphony Orchestra, New Bedford Symphony Orchestra, Sarasota Orchestra, Southwest Florida Symphony Orchestra, The Florida Orchestra, the Orlando Philharmonic Orchestra and the Tucson Symphony Orchestra, among others.
Michelsen received a bachelor of music from Florida State University, a master of music in violin performance from The Boston Conservatory, and a Master of Music in Chamber Music from the University of South Florida. She is currently pursuing a doctor of musical arts at the University of Arizona, where she is a student of Mark Rush. She has also studied with Katie Lansdale, Carolyn Stuart, Bonnie Bewick and Karen Clarke.
 
Michelsen has played in master classes for violinists including James Buswell, Martin Chalifour, Pamela Frank, Ani Kavafian and Bayla Keyes, and has played the Baroque violin in master classes for Marilyn McDonald, Riccardo Minasi and Stanley Ritchie. She has participated in the Aspen and Meadowmount music festivals and has served as a teaching assistant at the Green Mountain Chamber Music Festival in Vermont. 
Congratulations Catherine! Tampa Bay & Company wishes you the best of luck in your new position!
Have a wonderful Friday and check back with us next week for more information on Arts and Culture in Tampa Bay!