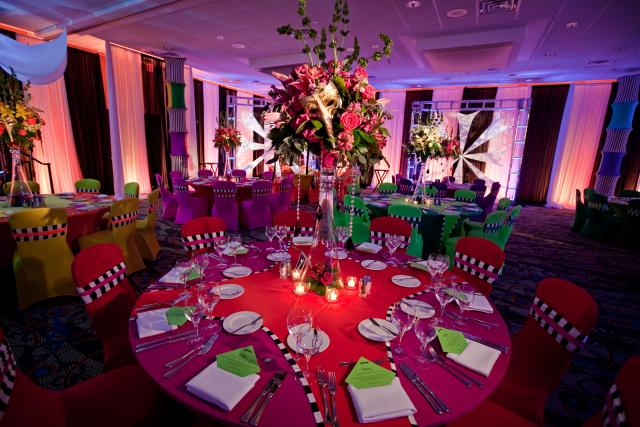 How is everyone doing this fine Friday morning! I myself am suffering from a bit of insomnia as I haven't slept in roughly the past 24 hours.
Don't really know why that's happening but I wanted to make sure that I could summon enough energy to tell you about a cool award(s) for one of our Tampa Bay hotel properties located in the lovely Westshore district!
As one of Tampa's newest premier hotels, the
Crowne Plaza Tampa Westshore
offers a uniqueness all its own that can perhaps be best described as modern and fresh, yet elegantly posh. It seems like only yesterday this place first opened up its newly "transformed" doors, and they are already winning awards!
The Crowne Plaza Tampa Westshore was recently named the Florida West Coast Chapter National Association of Catering Executives 2009 Venue of the Year Award! Now keep in mind that this is in addition to to two other awards these guys won last year, in the form of the IHG (InterContinental Hotels Group) 2009 Renovations Award, as well as the IHG 2009 Meetings Service Excellence Award for the 2nd Quarter.
At this rate of winning awards, they are going to have to convert one of the executive suites into a trophy room here shortly! A great team effort, by the staff over there is sure to be the reason for the early as well as continued success as they forge on into 2010. Mark Jerm's words when he says this won't be the last award to be won!
I am working on setting up a tour of the place and getting you some pictures, so that in addition to my kind words, you will have a visual element to base your decision on when you call and book your hotel stay!  For what its worth though, guests who spend a few nights here will be thoroughly impressed with all that the Crowne Plaza Tampa Westshore has to offer!
That's all for now from Jerm, but stay tuned in for more info on hotel related Tampa Bay meetings news and events from us!