Hello everyone, Alex here to remind you the Conga Caliente International Film Festival is taking place this weekend.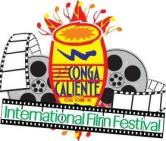 The
Conga Caliente Film Festival
is taking place on November 5 & 7, 2011 at Al Lopez Park and wrapping up on November 8 at Curtis Hixon. Film showings include: "Meetchu In Machu Picchu", "West Side Story", "El Bola", "La Perla", "Celia The Queen", "Besouro". All showings begin at 6 p.m.
You should also head out to
Conge Caliente
 on Nov. 6, 2011, for a festival that celebrates all Hispanic Arts and cultures from around the world.
The festival will include a main stage, youth stage area, traditional ethnic foods, health village, corporate village , art village,  beer garden,  traditional cigars and a domino  tournament. This is going to be tons of fun for the whole family!
I hope you have a great time at Conga Caliente Film Festival and Conga Caliente... and make sure to enjoy Tampa Bays beautiful fall weather.
Check back with us throughout the week for updates on Things To Do in Tampa Bay!