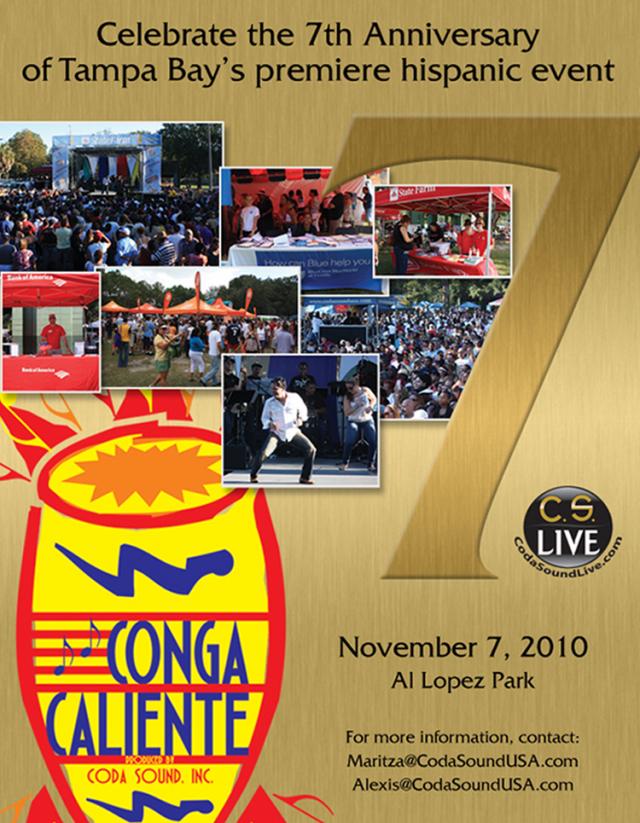 Hey Tampa, Melissa here with a reminder that this Sunday, November 7th Conga Caliente, Tampa's premiere festival with be at Al Lopez Park. The festival celebrates Hispanic arts and culture and will have fun for the entire family.

Conga Caliente is known for featuring entertaining artists, arts villages and different types of tournaments. Admission and parking are free. For the past six years, this festival has drawn thousands and has become one of the most recognized family festivals in the Tampa Bay area.

There will be many performers this year-here's what the lineup looks like:

• Manolo Mariena
• Danny Losada
• Johnny Rivera
• Ommy Cardona
• Pedro Jesus
• Carolina La O

Conga Caliente will also feature a sports segment, "Momento Deportivo" hosted by FC Tampa Bay soccer player, Ricardo Sanchez at 11:30 a.m.

Like I said, the festival is very family friendly, and especially so this year as Radio Disney will be hosting the children's stage, giving away awesome prizes and other really cool things like airbrush tattoos and face painting.

So come on down and celebrate one of Tampa's fantastic traditions-this weekend at the Al Lopez park in Tampa. As always, keep checking back here for more about all the great Tampa Bay Area Events.