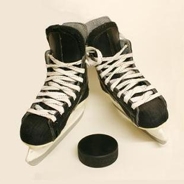 Hey everyone!  Travis back with some cool Tampa Bay entertainment options for you...and I do mean cool!  Although it's spring training time, it's not the only sports action happening around the area. 
The Tampa Bay Lightning take on the Pittsburgh Penguins this Sunday, March 14! Come watch all of your favorite athletes including Vincent Lecavlier, Martin St. Louis, Steven Stamkos, and Victor Hedman!
But, be sure to check out tampabaylightning.com for Official Game Notes, the latest stats, stories, game previews, line-ups and more.  And you can head over to www.sptimesforum.com to buy tickets and get additional info too! 
I can promise you that it's never a dull time at a Tampa Bay Lightning Game...so get up, get out and have fun!  And as always, keep checking back here for more great things to do in Tampa Bay.