TAMPA – Avast, me hearties! Prepare yourself for Gasparilla, Tampa Bay's annual pirate party! As they have every year since 1905, legendary pirate José Gaspar and his band of ruffians will sail the nation's only fully functional pirate ship, the José Gasparilla, once more into the heart of our city on Jan. 30. Then, beads a-flyin', he'll lead the Gasparilla Parade of Pirates -- the U.S.'s third-largest parade -- down scenic Bayshore Boulevard.
Here's what you need to know to conquer this year's Gasparilla. Say, "Arrgh!"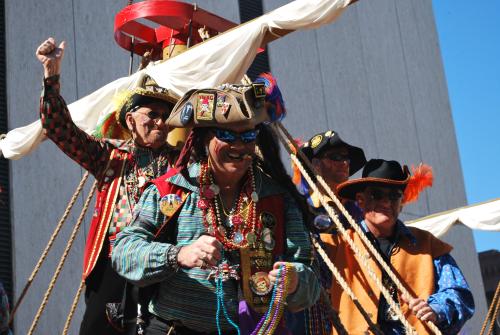 Plunder
Since 1905, Tampa Bay's legendary pirate José Gaspar and his Mystic Krewe of Gasparilla have invaded downtown with cannons booming and cutlasses unsheathed, bent on plunder. On Jan. 29, they'll kick off this year's party with the Pre-Invasion Celebration, complete with music and food, in downtown's Curtis Hixon Waterfront Park. Two days later, on Jan. 30, the tri-masted pirate ship José Gasparilla, joined by a flotilla of pirate wannabes, will sail into town spoiling for some fun.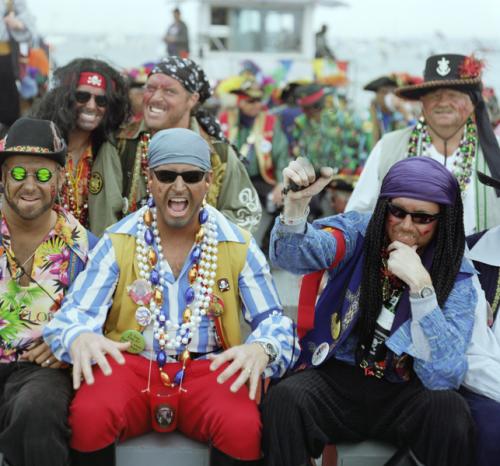 Pirate gear
Lesson No. 1 of Gasparilla: It never hurts to dress the part when pirates invade your town. If you're lucky, they'll think you're part of their krewe and won't keel-haul you behind their ship. If you're looking for anything from pantaloons to Spanish dubloons, you can find them at places like Pirate Fashions and Don Me Now, which outfit scalawags and wenches of every type. Never underestimate the power of a painted-on facial scar! Practice your best pirate impersonation at the pre-invasion celebration Jan. 29 in downtown's Curtis Hixon Waterfront Park.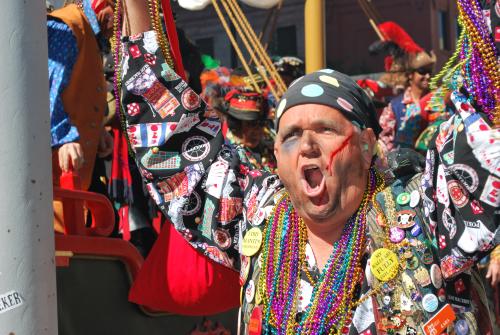 Parade
The pirate armada sails into downtown around 11 a.m. Jan. 30 with cannons firing and Jolly Rogers flying.
The nation's third-largest parade starts soon after, moving north along Bayshore Boulevard and into downtown with a steady stream of floats and bands and krewes, all of them flinging beads to outstretched hands. If you're lucky enough to be upfront, share the wealth of José Gaspar with the unlucky devil next to you, lest Davy Jones get ahold of your bones!
Gasparilla Season
The Gasparilla Pirate Festival is just the beginning. The invasion kicks off two solid months of festivals, parades and sports events in Tampa Bay: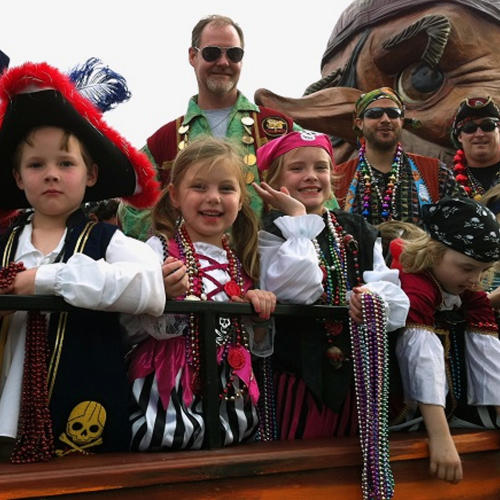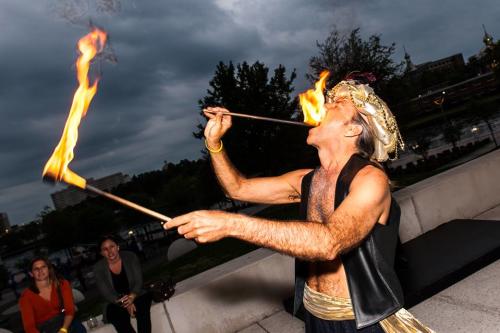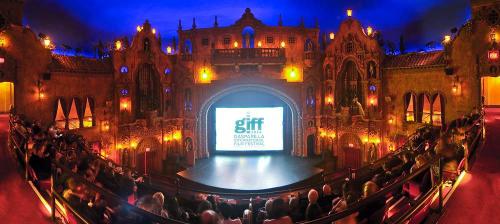 #
About Visit Tampa Bay
Visit Tampa Bay encourages adventurous travelers to unlock our destination's trove of unique treasures. We are a not-for-profit corporation that works with more than 750 partners to tell the world the story of our home – the hip, urban heart of the Gulf Coast of Florida.