Summer will be here before you know it why not celebrate summer in a place built for it?
In Tampa Bay, you can enjoy the water on a paddleboard, water bike or kayak, test your courage on North America's tallest drop tower, come nose-to-nose with the tallest animal on the planet or lose yourself in the blue coolness surrounded by thousands of fish and sea creatures.
You can also indulge your inner fanboy or fangirl as Tampa Bay hosts a string of high-profile concerts and cons.
Get your summer in gear before it's here.
Summer Landmarks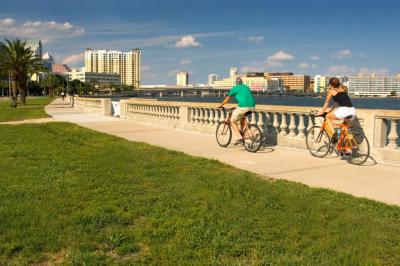 Tampa Riverwalk, Selmon Greenway and Bayshore Boulevard: Tampa's waterside pedestrian pathway recently opened its final major link, creating an unbroken 2.5-mile corridor that connects some of Tampa Bay's most popular landmarks. Rent a bike from Coast Bike Share or strike out on foot beside the sparkling Hillsborough River. The new Selmon Greenway connects downtown to historic Ybor City, Tampa Bay's famous Latin Quarter. Cross the river and you'll find 4.5 miles of unbroken waterfront sidewalk for riding, running and walking. The World's Longest Sidewalk (above) gives you a stunning view of Tampa Bay. You might even spot a dolphin or manatee beyond the balustrade.
Coast Bike Share: Tampa Bay's new bike rental company gives anyone with a smartphone and a credit card a way to get around town on two wheels. Rent a bike at one of the stations spread around downtown, Ybor City, Hyde Park, and Tampa Heights.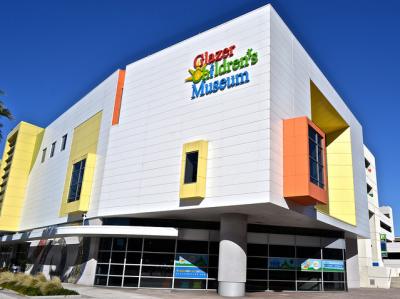 Museums: Beat the heat with the little ones at Tampa Bay's most popular interactive museums. At Glazer Children's Museum, kids can learn hands-on about their community: load cargo at the port; design and build paper airplanes; make their own TV weather report; cook in a restaurant; don a firefighter's jacket and more. The museum hosts a traveling interactive display on the Wizard of Oz through September. MOSI, the Museum of Science and Industry, lets kids explore dinosaurs, test their skills on a ropes course and feel the power of a hurricane. The Florida Aquarium has 20,000 sea creatures, penguins and lemurs to enthrall young and old. There's also a water park that stays open late. And, of course, sharks.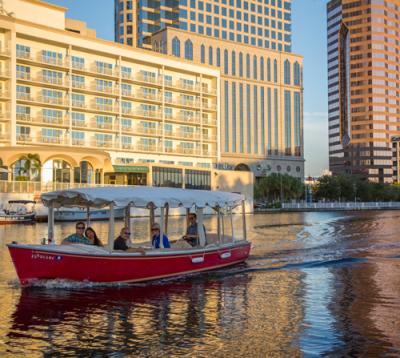 Take to the water: Take a trip along Tampa Bay's sparkling waterfront whether by paddle or pedal when you ride a paddleboard, water bike or biyak. Outside the Tampa Convention Center, you'll find three companies that can give you a different view of Tampa Bay's waterfront and skyline: Tampa Bay Water Bike Co. rents pedal-powered floating transport – pontoon-based water bikes and pedal-powered kayaks. Tampa eBoats rents electric-powered 10-person boats for jaunts around the waterfront. Urban Kai rents stand-up paddleboards for the whole family.
Summer Concerts
Some of the biggest acts in Rock, Country and Soul will pass through Tampa Bay this summer, stopping for a night at Amalie Arena or MidFlorida Credit Union Amphitheatre. Book your tickets now for these shows:
Amalie Arena: Garth Brooks World Tour (June 5-6); Romeo Santos (June 19); Imagine Dragons (July 10); Ariana Grande (July 16); Sam Smith (July 21)
MidFlorida Credit Union Amphitheatre: Florida Georgia Line (May 29); Train: Picasso at the Wheel (June 6); Def Leppard (June 23); Dierks Bentley Sounds of Summer (July 2); Kid Rock Presents: First Kiss: Cheap Date Tour (July 18); Smashing Pumpkins & Marilyn Manson: The End Times Tour (July 28).
Summer Events
Military Appreciation Day (May 25): Tampa's Lowry Park Zoo opens its gates for free to military veterans, retirees and active-duty troops and up to three family members. The offer requires a valid military ID.
World Oceans Day (June 6-7): The Florida Aquarium offers ocean-themed activities during this weekend dedicated to understanding the world's oceans and the threats caused by pollution, habitat loss, overfishing, and coral reef bleaching.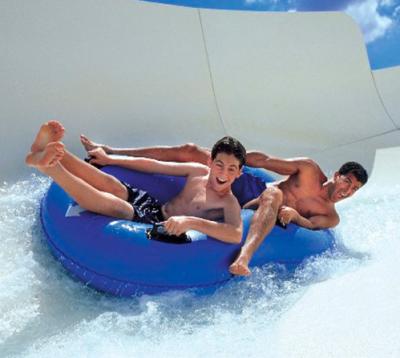 Island Nights (June 11 – August 8): Adventure Island's water rides keep flowing after the sun goes down. Summer is a great time to experience the thrills of the new Colossal Curl raft ride and everything else the park offers. A trip along the Lazy River takes on a new dimension under a star-filled sky.
MetroCon (June 11-14): Tampa Bay's largest celebration of Japanese anime cartoon art brings thousands of costumed fans to downtown's Tampa Convention Center for a weekend dedicated to the art they love.
Father's Day (June 20-21): Dads get in free at two of Tampa Bay's premier attractions, The Florida Aquarium and Tampa's Lowry Park Zoo.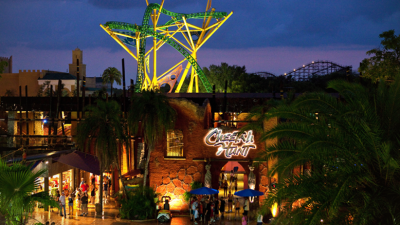 Summer Nights (June 27-August 16): Experience Busch Gardens Tampa after the sun goes down when Summer Nights' festival atmosphere fills the park after dark. DJ's pump music through the cool evening air while the rides like Cheetah Hunt and Falcon's Fury take on a new feeling at night.
Fourth of July (July 4): Celebrate the nation's birthday with Red White & Zoo holiday weekend at Tampa's Lowry Park Zoo. The Florida Aquarium holds its own Independence Day events and stays open late for fireworks. The City of Tampa's fireworks extravaganza will light the skies over the Channel District and Tampa Riverwalk.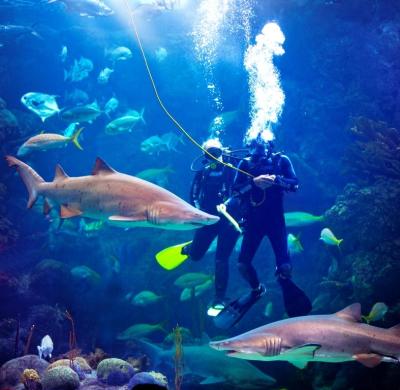 Shark Week (July 5-12): Get in on some toothy fun at The Florida Aquarium, home to six different species of sharks. The week is tied to Discovery Channel's annual festival of all things shark.
Fanboy Expo (July 24-26): Holy fanfest, Batman! TV's original version of the Caped Crusader, Adam West, and his trusty sidekick, Burt Ward, will headline one of Tampa Bay's most star-studded fanfests at the Grand Hyatt Tampa Bay. Also on hand will be James Marsters from "Buffy the Vampire Slayer" and voice actors from Disney's "Little Mermaid" and "Beauty and the Beast," which are about to get live-action remakes.
Tampa Bay Comic Con (July 31-August 2): Fans and creators of science fiction and superheroes will converge on the Tampa Convention Center for a weekend of meeting and greeting. Panel discussions will give behind-the-scenes insight into storylines. Celebrities will be on hand to sign and pose. This year's star attraction will be Princess Leia herself, actress Carrie Fisher, who will bring her famous female hero back to the screen in "Star Wars: The Force Awakens."
WaZoo Beer Fest (August 1): Learn why Tampa Bay is quickly becoming one of the best areas in the country for making and drinking beer. Tampa's Lowry Park Zoo hosts is 20th beer tasting event, this one with 275 beers from Tampa Bay and around the world on offer. The festival opens after the zoo closes.