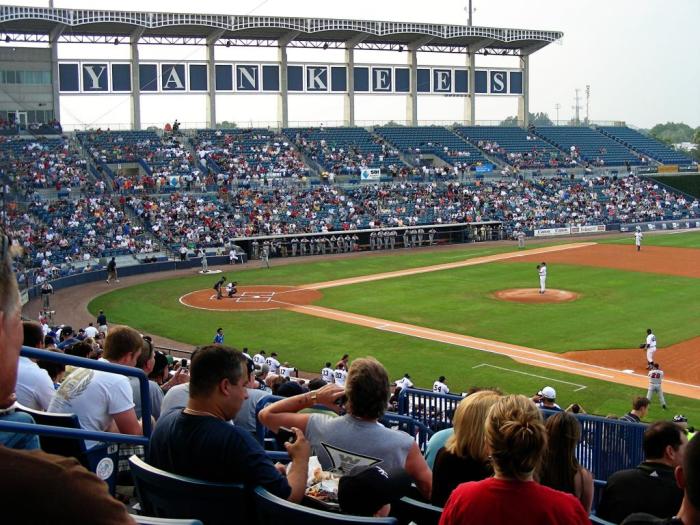 Baseball is in the air in Tampa Bay!
Our hometown team (at least during Spring Training), the New York Yankees, hold their first training home game against the Phillies today at Steinbrenner Field. Get your tickets for the 1:05 p.m. game.
We're going to assume any Yankees fans worth their card collection knows how to get to Steinbrenner Field. So let's focus on all you can do here in Tampa Bay before and after the games.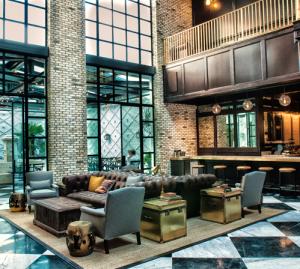 Oxford Exchange
Every baseball player starts his day with a good breakfast, and you should, too. Oxford Exchange sits in a restored historic building across Kennedy Boulevard from the University of Tampa, which has its own champion baseball team. Order the OE Scramble and a fruit parfait if you're watching your carbs. Or go for the pumpkin pancakes if you're a carbaholic (like some of us, ahem). Keep your eyes peeled while you eat: retired shortstop and full-time Tampa resident Derek Jeter is an Oxford Exchange regular. (He lives on nearby Davis Islands.)
Mom's Place Restaurant
About four blocks north of Steinbrenner Field, Mom's Place is a little slice of NYC transplanted to TPA. Swing by for lunch before that afternoon game and soak up the Yankees spirit.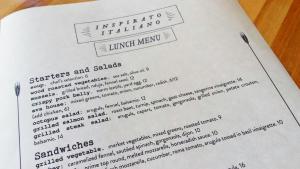 Ava
He's a Cubbie now, but former Tampa Bay Rays manager Joe Maddon still has ties to Tampa Bay. Show your love of the game by having dinner at Maddon's Ava restaurant in South Tampa. The fresh-baked bread will have your mouth watering on first sight. The pizzas rank up there with the best New York slice. You can even eat outside and send your friends shivering up north photos of the gorgeous Tampa Bay weather.
Precinct Pizza
Speaking of pizza, if you're really hankering for a taste of home, top in at this pizza joint in Channelside Bay Plaza for a slice. It was founded by a former NYC EMT, one of the thousands of New Yorkers who now call Tampa Bay home. Swing by the Visit Tampa Bay visitors center, also in Channelside Bay Plaza, for some Tampa Bay souvenirs for the folks back home.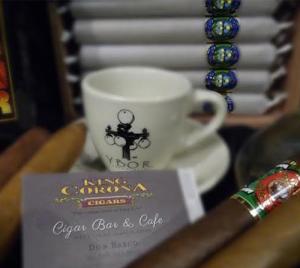 King Corona Cigars
Rehash the game while you savor a stogie and watch the world go by from the porch of King Corona Cigars. The locally owned cigar store is a landmark of Ybor City, Tampa Bay's historic Latin Quarter. Match your cigar with a Cuban cafe con leche for a true Tampa Bay experience. Tampa Bay's 60 years as the Cigar Capital of the World lives still in Ybor ("Ee-bore") City, where you can still pick up hand-rolled cigars on Seventh Avenue (aka La Setima), Ybor's main street.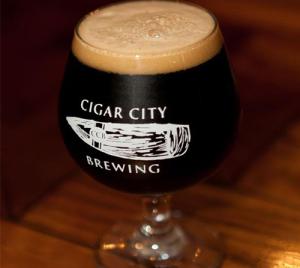 Cigar City Brewing Co.
A few blocks south of Steinbrenner Field, sits Cigar City Brewing, the lead hitter in Tampa Bay's growing roster of craft breweries. Take a tour and sample the beers they make with local flair -- the award-winning Tocobaga Red Ale would be a good place to start.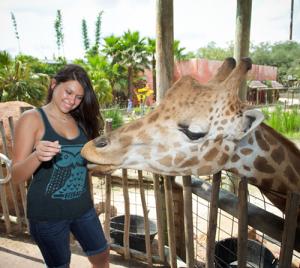 Tampa Bay CityPASS
Got some downtime between games and want to discover Tampa Bay's family-friendly activities? Pick up a Tampa Bay CityPASS and unlock four of our most popular attractions: Busch Gardens Tampa (home to the new heart-pounding Falcon's Fury drop tower), the Museum of Science and Industry, the Florida Aquarium and Tampa's Lowry Park Zoo, which is now hosting Zoominations Chinese lantern festival. CityPASS gets you into all four for a single steeply discounted price.