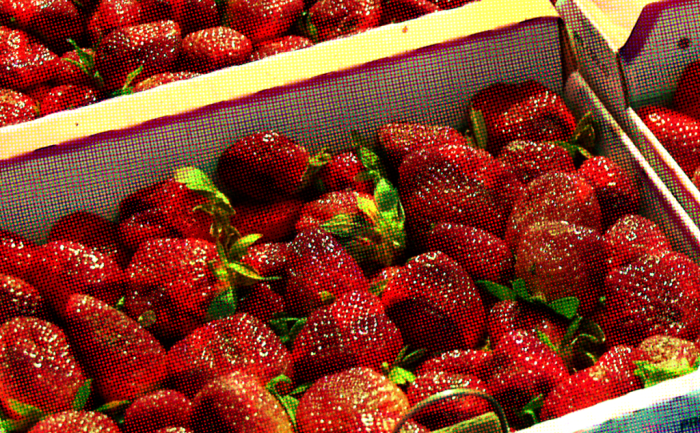 If you've eating strawberries lately, odds are they came from Tampa Bay. Each year, the Florida Strawberry Festival takes over Plant City to celebrate our status as the Winter Strawberry Capital of the U.S.The 20 million flats of strawberries picked in Tampa Bay between December and April each year, if laid end to end, would reach from here to Seattle and back.
Here's your guide to conquering our celebration of All Things Strawberry. 
THE APP
Download it. It'll make everything a whole lot easier.
RIDES
Hit the Belle City Midway for rides that spin and whirl and thrill and generally get the adrenaline pumping. Rides start running at noon weekdays, 10 a.m. weekends. Planning to make a day of the midway? Pick up a $20 wristband and ride most everything for one price. Wristbands are good for different times on different days. Check the midway schedule for the details.
CONCERTS
Who's performing at the Florida Strawberry Festival? A better question might be who's not performing at the Florida Strawberry Festival. Alabama and Bobby Vinton opened the festival on Thursday. Country legend Loretta Lynn takes the stage March 6 and Reba closes things out March 8. Along the way, you'll have the chance to see R&B and soul singers like Boyz II Men and John Legend perform as well as the Tommy Dorsey Orchestra, Oak Ridge Boys and Ricky Skaggs. Check out the entertainment list for the full roster.
CELEBRITIES
The stages will be loaded with stars, but you'll also have a chance to get up meet celebrities less known for their musical skills. Troy, Chase and Jacob Landry from History Channel's "Swamp People" reality show will visit on the weekends to shake hands and sign autographs. Competitive eaters will take the stage on March 1 for a regional qualifying round of the Nathan's Famous Hot Dog Eating Contest. The final contest is held each July 4 on Coney Island, N.Y. Also on hand: Mr. Berry, official festival mascot, and Raymond, the mascot of the Tampa Bay Rays.
FOR THE KIDS
A family-friendly even like the Florida Strawberry Festival is loaded with things for the kids. You'll find most of them at the Sunnybell Kiddie Korral. The minimum height runs between 30 and 36 inches for most rides. A few are for bigger kids. Adults with tickets or wristbands can ride along.
FOOD
There's shortcake, of course. Lots and lots of shortcake. Sign up for the Strawberry Shortcake Eating Contest and see if you can devour four pounds of shortcake with berrries and whipped cream in the allotted 10 minutes. Shortcake not your thing? Then try the Strawberry Spaghetti Eating Contest or the Strawberry Mashed Potato Pie Eating Contest. If strawberries aren't your thing, there's always the Corn Dog Eating Contest and Fried Corn on the Cob Eating Contest. If you like to consume your food at a more leisurely pace, there's plenty of time for that, too.
LIVESTOCK
Strawberries are the star of the show at this festival, but it's still a celebration in farm country. That means Future  Farmers of America exhibits and animals: steers, beef cattle, dairy cows, pigs, lambs, poultry, and rabbits.