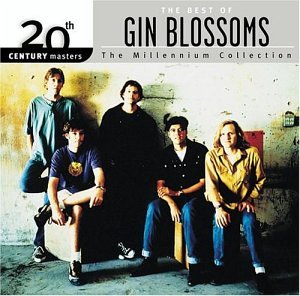 Lisa back, with part two of the four part Zoofari blog series. Catch all that? Today's topic: Entertainment!
Zoofari
always has spectacular Tampa Bay Entertainment, and this year is no exception. There will be six different bands performing on six different stages throughout the Zoo. This years entertainment includes; Shaun Hopper, Glen Cummings, Roberto Debourg & The Flats, The Vodkanauts, Terry T Trio, and the Gin Blossoms! Wow what a line-up!
Since most of the bands perform at the same time, I am going to give you a brief description of each ones style, if you didn't want to see them all (you would be crazy not to check them all out though!).
Starting us off is
Shaun Hopper
. He will perform inside the Safari Lodge - Rhino Club from 6-9pm (Another perk if you decided to go for that Rhino upgrade I talked about yesterday). He is an acoustic guitar player and has been strongly influenced by Chet Atkins.
Then we have
Glen Cummings
who will be performing outside Safari Lodge from 6:30 - 9:30pm. Glen is for all you country fans out there!
Roberto Debourg & The Flats
will be at the Carousel from 7-10pm and they are bringing the Latin flare. They are a four-piece band who infuse Latin with contemporary pop and rock hits.
The Vodkanauts
are in the Love Garden from 7:30-10:30pm and they are "Lounge Rock." They combine surf, lounge and rock 'n' roll. 
Terry T Trio
is playing at the Wallaroo Station from 7-10pm. They are a modern take on lounge jazz with vocals and great guitar work.
After all of those great performances there will be a main performance by the
GIN BLOSSOMS
on the main stage from 9:30-11pm. You may recall their hits such as "Hey Jealousy," "Found Out About You" And "Til I Hear It From You." They have been around since the early '90's and just released an album in September called No Chocolate Cake. Even with their success, The Gin Blossoms are heading over to Iraq to perform a series of concerts for the troops stationed there. One of these concerts is even scheduled for Thanksgiving.
Wow Tampa, 6 FREE concerts in one night! Awesome! Stay tuned for tomorrows installment; it's all about FOOD! And keep checking for more Things To Do In Tampa Bay!