Hey Tampa, Lisa here with an update from The David A. Jr. Straz Center for the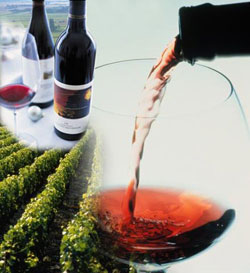 Performing Arts in downtown Tampa.
They are hosting An Italian Bacchanalian Wine Dinner on Wednesday, March 9th. The Hors d'oeuvres reception starts at 5:30 and dinner is at 6:30pm. This is part of their wine dinner series that has been going on for a little while.
This particular dinner will feature a four-course meal with wines from the best Italian vineyards. There are four courses to this event, and each is paired with a different wine that will enhance the flavors of the food. If you want to check out the complete food menu just click
here.

This sounds like a perfect date night out!
An Italian Bacchanalian Wine dinner is $75 per person, including tax and gratuity. Please make a reservation by calling 813-229-7827 or head to the Straz Center
Ticket Office
.
Future dinners include The Fine Wines and Cuisine of Spain on May 18th.
That's all for now, but check back soon for other Things To Do In Tampa Bay, and more Tampa Bay Area Events.