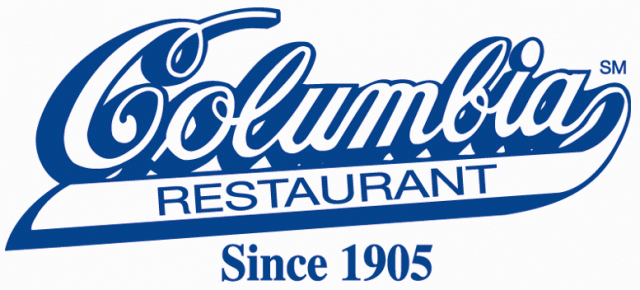 Hi all.  Travis back with another Tampa Bay dining update.  The Columbia Restaurant is one of my favorite restaurants of all time, so I am really excited about this announcement. 
On Sunday, September 19, The Columbia Restaurant rolls back the prices for "1905 Day" to celebrate the 105th ANNIVERSARY of the fourth and fifth generation family-owned business. As has been the tradition since their 75th Anniversary, the Columbia has developed a special menu with the prices of yesteryear for this day.
"1905 Day" takes place at the Columbia Restaurants in Tampa's Ybor City, Sarasota, St. Augustine, The Pier in St. Petersburg, Sand Key on Clearwater Beach and Celebration.  All Columbia Restaurants are open seven days a week for lunch and dinner. 
From noon until 7:00 p.m. on "1905" Day, guests will enjoy the Columbia Restaurant's world-famous Spanish cuisine for the prices they might have paid in the "good ole days".
Menu items will include: Chicken & Yellow Rice "Ybor" for $2.95, Boliche (eye round of beef) for $2.95, Merluza "A la Rusa" for $2.95, Columbia's Original "1905 Salad" for $1.95, Sangria for $.95 cents, flan for $.50 cents, and their richly brewed American coffee for $.05 cents.
But note that on this day only, reservations are not accepted, and take-out items are not available. And, also, the Columbia Café on the Riverwalk at the Tampa Bay History Center in Downtown Tampa will not offer the "1905 Day" menu, but will be open and serving from their regular menu. 
So, make your plans to get out and enjoy the treats!  And we'll see you back here for more updates about great things to do in Tampa Bay and Tampa Bay area events.