Hi Tampa Bay, Alex here to help you get a start on your Easter dining plans.
If you have been on the hunt for a great Easter meal, The Columbia Restaurant is open and including special Easter features to the menu.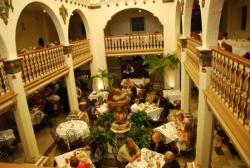 The Columbia Café on the Riverwalk in Tampa is also open on Easter Sunday. You are welcome to enjoy a more casual meal from the regular menu at the cafe.  Easter features are not offered. Indoor or outdoor waterfront seating available without reservations.
Easter Features
Roast Leg of Lamb "Dali" - Domestic lean leg of lamb, marinated with red wine, garlic, lemon and oregano, roasted with potatoes in a rich gravy. Served with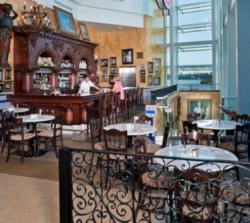 "Good Rice", spring vegetables and mint jelly.  $19.95
Baked Virginia Ham - Hand carved ham topped with an orange sauce. Served with real mashed potatoes, candied yams and vegetable medley. $19.95
Entrees served with Caesar Salad and hot Cuban bread.  Try Columbia's Original "1905" Salad for $2.95 extra.
Chocolate Tres Leches - A light sponge cake in a mixture of three milks and rich chocolate. $5.95
Strawberry Malaguena  - Fresh strawberries marinated in Spanish Amontillado Sherry, brown sugar and fresh mint. $5.95
Sangria de Cava - Spain's wonderful bubbling cooler made with Spanish Cava (Champagne), Torres brandy and liqueur, with citrus juices. One taste will transport you to the sunny coast of Spain.  Pitcher $19.95
This sounds like the perfect place to enjoy a great Easter meal. I hope you all enjoy the featured menu items too! Call to make your reservations today!
Check back with us often for more Tampa Bay dining news.